How to change my address with Bell MTS?
Bell MTS offers the following options to change your address with ease:
Communicating with your Internet Service Provider about your address change on time is equivalent to a calm and serene moving experience. Bell MTS guarantees you a smooth address change process, given that you meticulously follow the instructions provided by the company. Do not make the mistake of delaying informing them about the address change as this might bring about undesirable issues in the future.   

Changing my address with Bell MTS online
You can change your address and move Bell MTS services without any sweat. For moving your Bell MTS services to your new home, you need to follow simple and easy steps:
Log in or sign up to MyAccount
Select the link: Move My Services
Type in your new home address and select: Next Step
Review and add new services if you want
Select Review & complete move
You also have the option of calling at 1-431-800-0402 to move your services from old address to a new one.
Are you moving and wish you had some help? Check out our free interactive checklist.
Tackle Your Move in Minutes.
1. Save time with every task
2. Access exclusive deals
3. Track your progress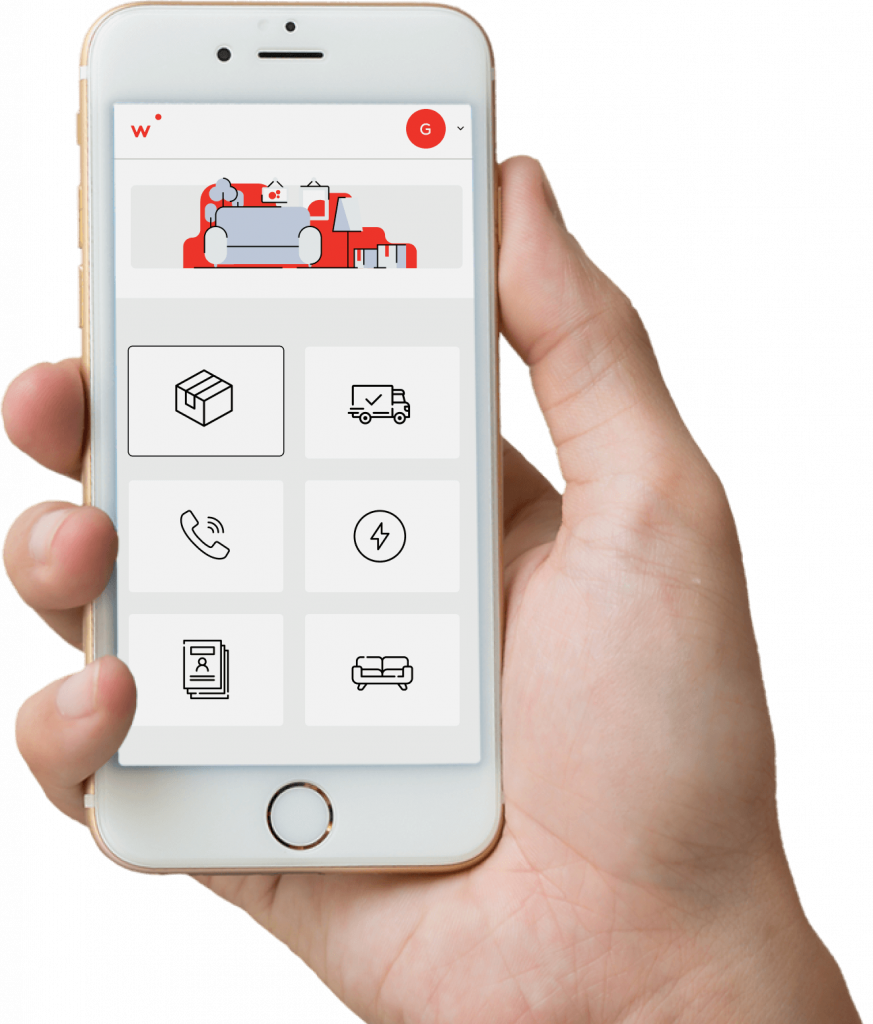 When Should I Notify Bell MTS of My Move?
Notifying your Internet Service Provider about your move at your earliest is always a good idea. You may inform them as soon as you have settled upon your moving date. If you want the process to be well ordered and trouble-free, it is highly recommended that you inform Bell MTS at least 3 to 4 weeks before your moving date. Letting them know about your move in advance will undoubtedly reduce any unnecessary service-related stress.
Is There a Fee for Cancelling my Residential Subscription with Bell MTS?
Many Internet Service Providers charge an early cancellation fee if you cancel your subscription before the set date of your contract. This cancellation fee is not some sort of penalty, instead it is the amount of damage that the company would suffer due to your decision of mid-contract cancellation.
If you want to rethink your decision about cancelling your services with Bell MTS, you have the option to call at 1-431-800-0402 to explore upgraded residential subscriptions. However, if you decide to go ahead with the cancellation decision, you will receive a final bill from Bell MTS. This final bill usually includes final regular monthly charges and an early cancellation fee. The amount that you will be required to pay can vary per the services you are using.
How Do I Send My Equipment back to Bell MTS if I am Changing Service Provider?
Once you have informed Bell MTS about the switching of providers, you need to return the equipment to Bell MTS. You must make sure that the modem is in a good condition, reasonable wear and tear should not be an issue. However, if the equipment is in any way seriously damaged, you may be charged an equipment non-return fee. You also need to send Wifi extenders and power supply cords along with the modem to Bell MTS. You have 30 days from your cancellation date or upon Bell MTS's request to return the equipment. Follow these easy steps to successfully send the equipment back to Bell MTS:
Wrap the equipment
Place the equipment carefully in a shipping box
Tape the received return label on the outside of the shipping box
Drop your package to the nearest Canada Post office
You can also go with the Self-Serve Method:
Wrap and place the equipment in a shipping box
Include the provided Reference number along with the equipment
Use the Canada Post Return ID number- PR291562 to drop the package at Canada Post Office
Changing my Billing Address with Bell MTS
To update your billing address with Bell MTS, simply comply with the following steps:
Log in to MyAccount
Under the Services section, click on Change Billing Address
Fill in the required field and select Continue
Review and choose Submit
Save or print the confirmation page
Bell MTS offers a good range of options for the change of address. Your account on MyAccount can prove purposeful when updating billing address or for requesting move of services. You can also access the option of Chat live, or simply call and visit the store as per your convenience. Notify Bell MTS about your move at least a month earlier and if you are switching your Internet Service Provider, promptly return the equipment to Bell MTS within 30 days of your cancellation date.
Share this article on social media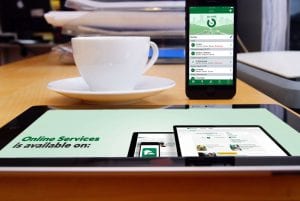 Address Change Guides
Year after year, about 200,000 individuals in Quebec ask themselves the same question: How do I change my address with Desjardins? The question may seem simple, but the answer is not as easy… Do not worry! This article will help you get out of the Desjardins maze in one piece.
Read more »
Check out MovingWaldo's free moving platform and find everything your need for your move. No sign up required!