How to change my address with Bell?
If you are moving to a new location, you might also want to add notifying your Internet Service Provider to your already stretched out to-do list. It is important that you inform the concerned provider as it will save you from unnecessary inconvenience in the future.
You can very conveniently change address with Bell through:
To change your address with Bell and move Bell services to your new home. You can call them at 1-844-902-3959 and a Bell representative will guide you through the process very thoroughly. Make sure that you have your Bell account number, new address along with postal code, pre-decided moving date and an alternate contact number. If you prefer an in-person communication, you are more than welcome to visit a Bell store.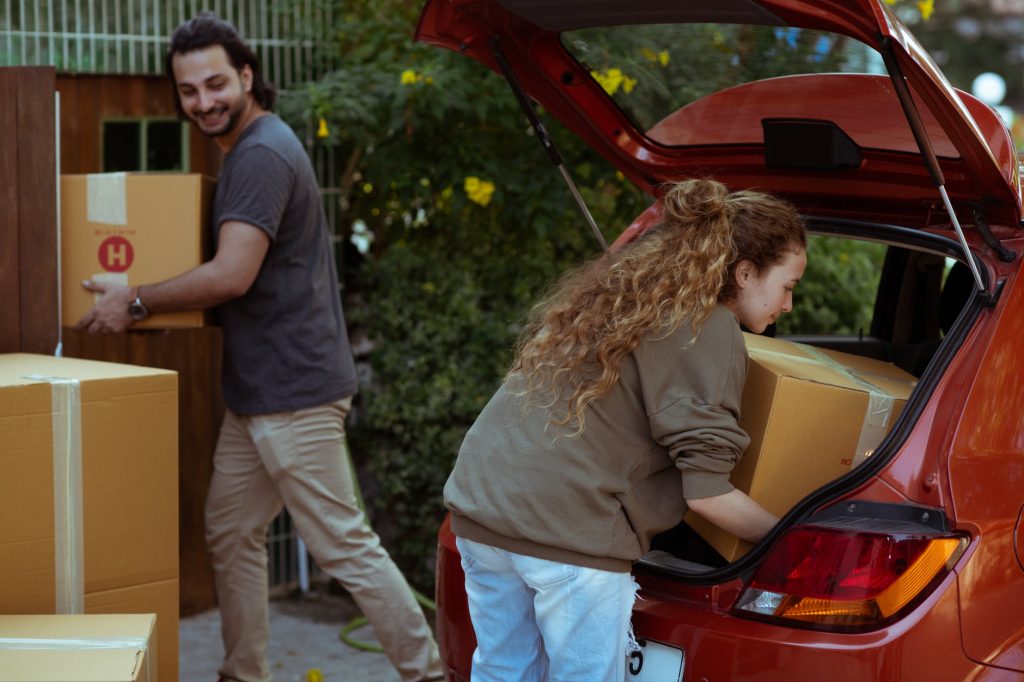 Are you moving and wish you had some help? Check out our free interactive checklist.
Tackle Your Move in Minutes.
1. Save time with every task
2. Access exclusive deals
3. Track your progress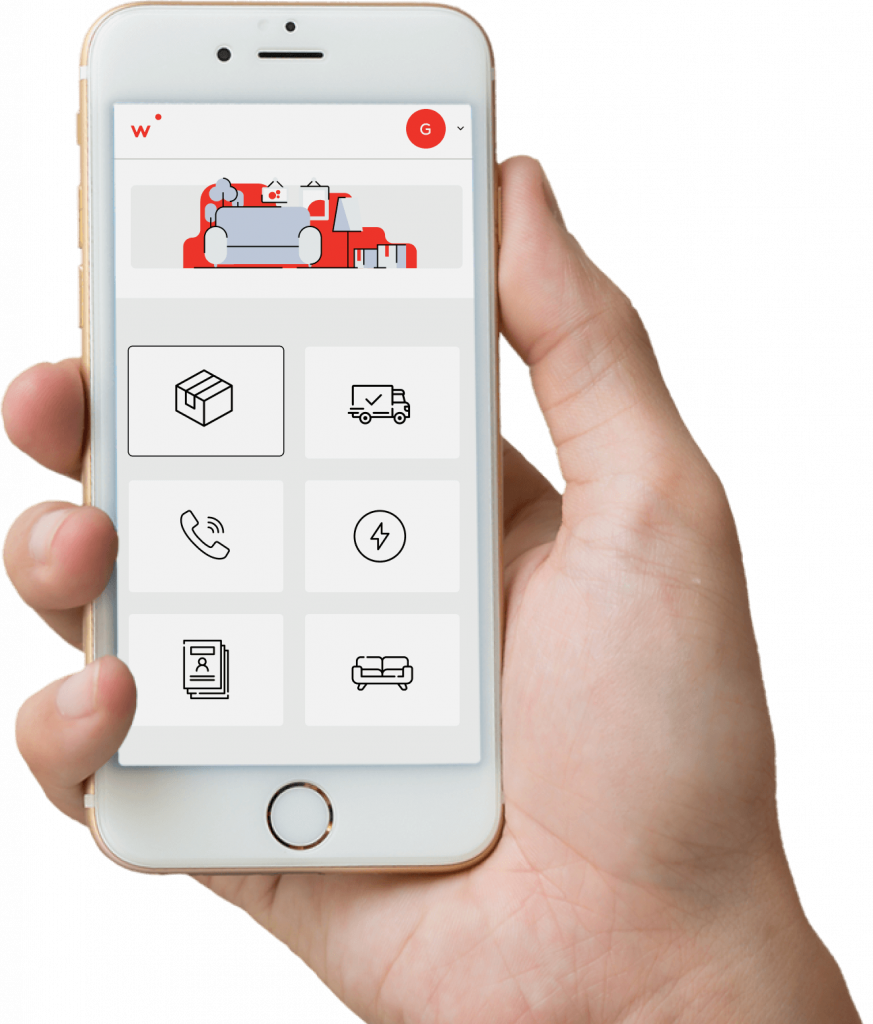 When Should I Notify Bell of My Move?
There is no specific time as to when you should notify Bell about your move, however, it is advisable that you do it at your earliest to avoid any sort of disturbance in your time ahead with them. The recommended period is at least a month before you move to your new place. Informing Bell about your move beforehand ensures an overall smoother process.
Is There a Fee for Moving my Residential Subscription with Bell?
Many Internet Service Providers charge a moving fee when you move your services to a new address. Similarly, Bell has also set a move fee charged when you move your residential subscription. However, two service packages i.e. Internet and TV and three service bundles i.e. Home Phone, TV and Internet are exempted from this fee. 
Is There a Fee for Cancelling my Residential Subscription with Bell?
If you cancel your subscription with Bell in the middle of the contract, you will be charged with an early cancellation fee. You need to inform the company about the cancellation of your residential subscription for them to get started with the process. You will receive the final bill from Bell after approximately 40 days of your cancellation date.
This final bill usually incorporates final regular monthly charges and early cancellation fee. Final regular monthly charges include your allocated refund of the monthly fees that you would have billed initially at the start of the billing process. These charges will be applicable after you cancel your services with Bell. The amount of early cancellation fee can vary depending the services you have. This amount is then added to the final bill that you will receive after cancelling your subscription.
How Do I Send my Equipment back to Bell if I am Changing Service Provider?
If you are shifting to another Internet Service Provider, you must send your rented modem back to Bell. Good news is that Bell does not charge for return services of internet equipment. The process of returning your modem to Bell is simple. Make sure that you have already deactivated your internet service before you return the equipment. Pack your modem in a box, print and attach the return shipping label on the surface of the box. Now you only need to send the package back to Bell either through a Canada Post outlet or you can use Purolator pick up and drop off service. One important thing to note is that your modem should not be damaged when you return it and to avoid any additional fee, return the modem within the 30 days' period post-cancellation.
Changing my Billing Address with Bell
MyBell offers a hassle-free and uncomplicated online method of updating your mailing and billing address.
Go to your billing profile
Select Edit right next to your billing address
Type in your postal code
When the street appears, select and fill in the details of your address
Select Save
If you have MyBell App installed, you can use it to change your billing address as well.
Log in to your MyBell App
Select the option More at the extreme bottom of your screen
Go to Profile
Click on Billing and services
Select the option, Edit next to billing and services
Enter your new postal code
When the street appears, select and type in your new address
Select Save
And voilà, you have successfully changed your address with Bell.
Notifying Bell about the address changes ensures that there will not have any bad surprise with the Internet when you move into your new home. You can use MyBell or MyBell App to update your mailing and billing address without any complications. However, make sure that you communicate about your move to Bell at least 4 weeks prior.   
Share this article on social media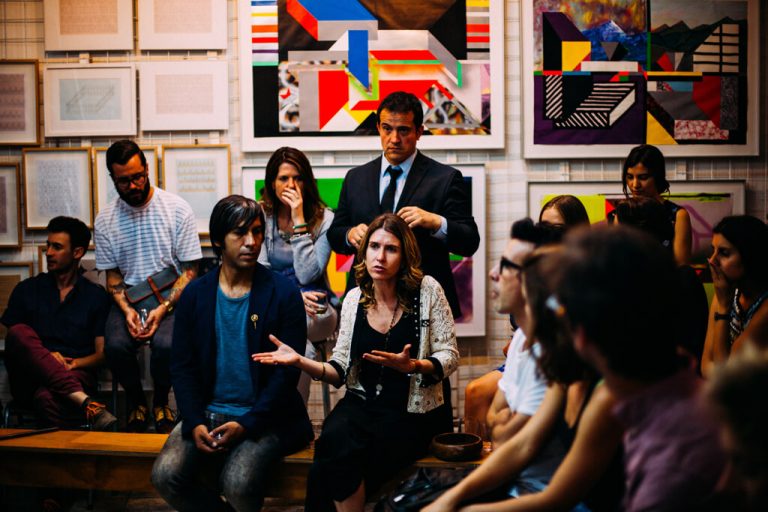 Address Change Guides
As you would inform your employer, it is important to also inform the union(s) to which you belong of your change of address.
Read more »
Check out MovingWaldo's free moving platform and find everything your need for your move. No sign up required!