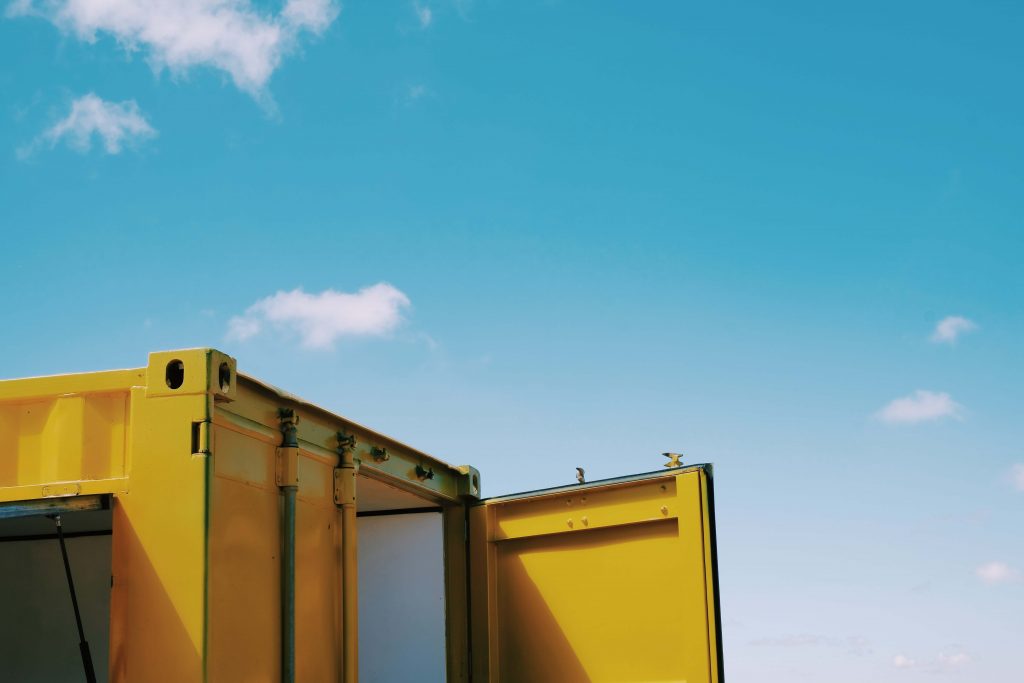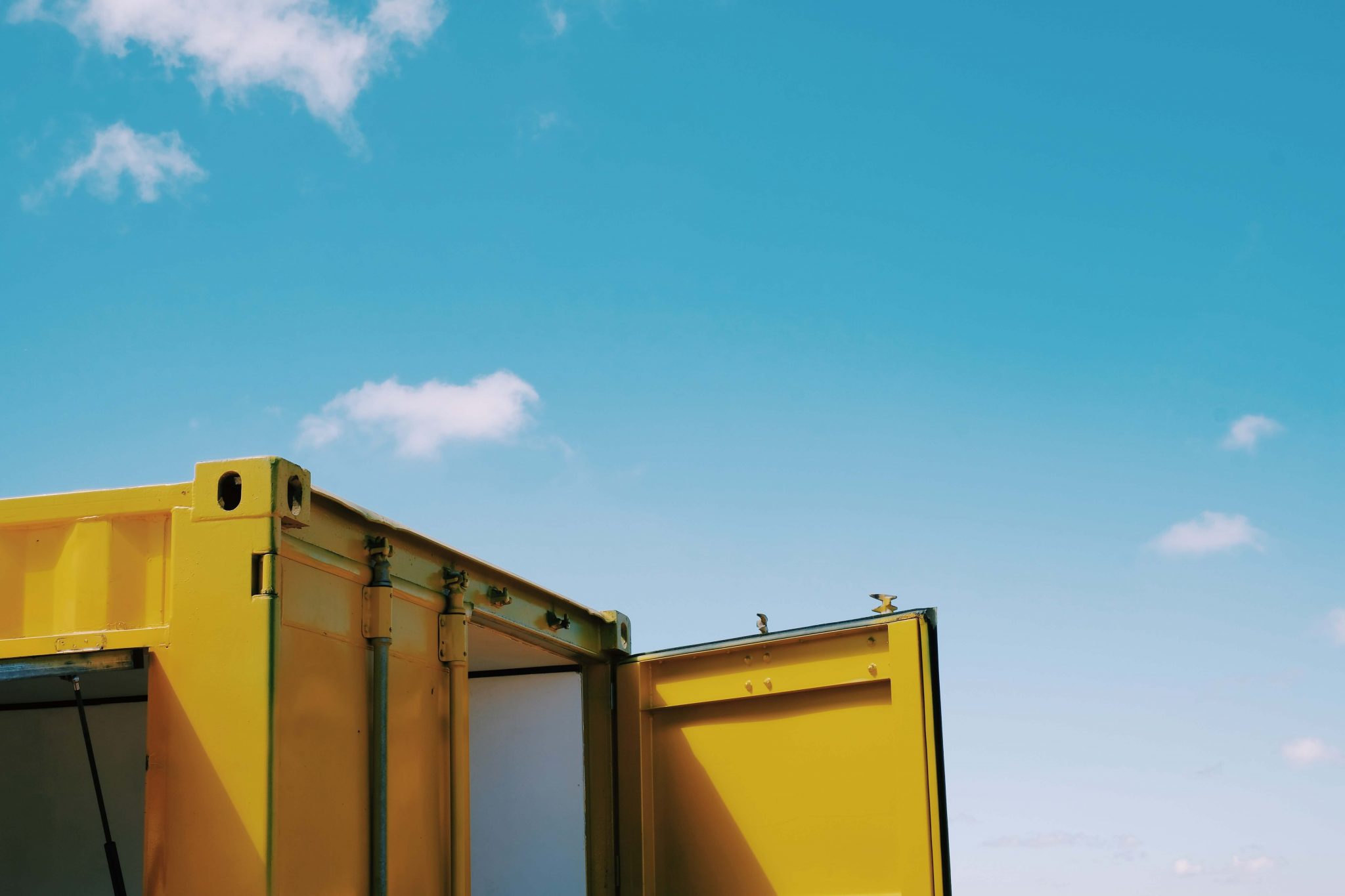 Best Portable Storage Containers in Canada - Find the perfect mobile storage container near me.
Whether you are moving or simply looking to store belonging safely, you might be interested in the portable storage container concept. There are many mobile container companies in Canada and finding the right one to store your belongings is an important choice to make. In fact, it can be difficult and time-consuming trying to find options that suit your needs. Here we have compiled a list of some of the best portable storage containers in Canada, so that you can easily find a safe and reputable company, making your moving and/or storage processes easier.
Our recommendations are based on factors such as company locations around the country, container specifications and range, extra features that the company offers, as well as reviews from previous customers. Making an informed choice means being confident that your possessions are safe. We understand that when it comes to storage, needs and preferences are always going to differ, but these selected companies are able to cater to a variety of expectations.
Portable Storage Container vs Standard Self-Storage
Standard Self-Storage Rental
Space is rented in a public storage facility
Stored at the facility near you on a month-to-month basis (in general)
Transport of your items by you
Unit loaded by you
Portable Storage Container
Containers units are delivered to you
Stored at home or at the company's installation
Transport of the container by the company
Container loaded by you
If you are moving, the container is delivered to your new home, at your convenience
*Portable Storage requires that you have space available to place the container while loading it. For example, you could use your driveway or place it directly in the street, if permitted  in your area.
MovingWaldo's list of the 4 best portable storage units in Canada

MovingWaldo is Canada's #1 Free Moving Concierge Service. Since 2016, we help millions of Canadians tackle moving tasks in minutes. We care to take the stress away from moving by offering free tools, tips and tricks and referral of service providers that you can trust. MovingWaldo is everything moving under the same roof!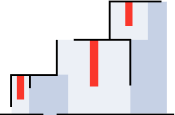 How are moving container companies selected?
Our network of portable moving container companies you can trust is carefully built based on professionalism, years of experience, accreditation, awards and social proofs from customers. We care to help you through the maze of information the web provides about this unique industry. You can trust the portable moving container companies listed here to keep your belongings safe.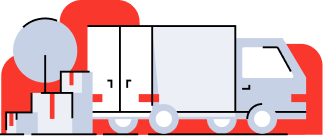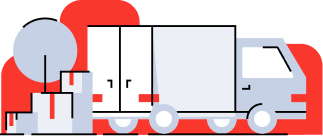 Are you a good container company?
4.5 stars based on 636 reviews from around the web

BigSteelBox is a Canadian-owned and operated container moving and storage company that makes moving and storage feel better! They can store at home, or at BigSteelBox's closest storage facility. If you are also moving locally, the moving price includes the 1-month rental of a 20′ BigSteelBox, so you can pack at your pace, and all movements of the container. Plus, if you need storage in between homes that's no problem because storage is built right into their moving service and easy to add on.
From their storage facilities near you, they're able to provide portable storage container rentals and sales to residential and business customers in Canada. Whether you need secure storage at home or on the job site, or you're moving to a new home, BigSteelBox can help.
Storage at Your Home or Business

Storage at BigSteelBox Location

Multiple Storage Unit Sizes

Free Quotes

Local Moving

Long Distance Moving

Commercial Moving & Storage

Container Moving

Padlocks, Shelving Brackets, Cardboard Boxes & Packing Supplies

Recommendations for Packing Services
British Columbia
100 Mile House – Abbotsford – Cranbrook
Fort St. John – Kamloops – Kelowna – Nanaimo
Penticton – Port Coquitlam – Prince George
Salmon Arm – Smithers – Terrace – Vernon
Victoria – West Kelowna
Ontario
Kenora – Kitchener – London – Ottawa – Petawawa
Alberta
Calgary – Edmonton
Fort McMurray – Lethbridge
Red Deer
Saskatchewan – Manitoba
Regina – Saskatoon – Winnipeg

From $89/month for 8' Unit, $129/month for 10' Unit, $149/month for 20' Unit
* Price is subject to change without notice and does not include taxes or freight. Prices vary by city and size of container. Larger storage containers are also available for rent and sale. If you store your container at their location there will be an on-site storage fee ranging from $19-$29/month at most locations.
Container Dimensions

Construction Type

Capacity (rooms)

Weight Limit

(lbs.)

Interior Space      (cu. ft.)

Clearance Area Required

20' x 8' x 8.6'

Steel

2 – 4

10,000

1,172

At least 70'

10' x 8' x 8.6'

Steel

1

12,000

563

At least 70'

8' x 8' x 7.6

Steel

Shed-size

Not specified

287

At least 70'
* BigSteelBox also has a larger 40' container option, but this cannot be transported when full (it can only be used for stationary storage).
Ontario, British Columbia, Alberta, Saskatchewan and Manitoba
Multiple locations across Canada

Containers are wind, water and rodent-proof

Multiple sizes to choose from

Delivery, movements and pickups upon request

Very secure – Containers equipped with a Lock Box to protect padlock

Convenient storage outside your door

Off site storage services
Limited service for condo/apartment buildings*

24 business hours' notice required to access loaded container at their site**
*Unless you have space for the container for at least one month.
** At most locations
Why choose this portable storage container company?
BigSteelBox is another highly reputable container company that has been servicing the Canadian population for decades. They offer a diverse range of services that can be tailored to meet specific demands and cater to the storage and/or relocation needs for jobs of all sizes. This is a great option for those who need to move or store office furniture, or other commercial jobs that many other moving companies may struggle with.
They offer some of the best storage containers available in Canada. All of their containers are weather-proof, and BigSteelBox ensures that you are the only one with the keys to your container, but each container is equipped with a Lock Box that protects the padlock, preventing bolt cutters from breaking the locks.
BigSteelBox claims on their website to have the greatest number of store locations across Canada, compared to all other moving/storage container providers. This convenience ensures that customers have a greater level of access to their services, no matter where in the country they might be and means they have access to a vast fleet of containers in a variety of sizes. This also makes them one of the best self-storage facilities in Canada, by providing safe and secure locations that are easily accessible to a wider range of people.
4.5 stars based on 13,760 reviews from around the web

An industry pioneer and leader since 1998, PODS provides residential and commercial moving and storage services – with contactless delivery and pick-up – across a vast service network that spans North America, Australia, and the United Kingdom. The Canadian-owned business, with its unparalleled flexibility, convenience, and control, makes for a great choice as your local or long-distance moving and storage partner. A PODS portable container is delivered to you, you load it on your schedule, and you can keep it in your driveway for 24/7 access, store it at one of their secure indoor facilities, or have it moved to your new home. Click on the link to the Website to get 10% on your moving and storage container!
Services offered in Canada
Storage Services

Storage On-Site

Store at Their Facilities

Local Moving

Long Distance Moving

Commercial Moving & Storage

PODS Container Moving

Contents Protection

Moving Supplies

Coordinating Packing and Loading Assistance
Ontario
Ottawa-Toronto
Quebec
Montreal
Manitoba
Winnipeg
British Columbia
Vancouver
Nova Scotia
Halifax
Alberta
Edmonton – Calgary

Available on demand - Save 10% off rates through MovingWaldo!
Container Dimensions (feet)

Construction Type

Capacity (rooms)

Weight Limit

(lbs.)

Interior Space      (cu. ft.)

Clearance Area Required (feet)

16 x 8 x 8

Stainless steel frame/ impact- and weather-resistant high-tech polymer wall panels

3 or 4

4,200

835

40 x 12 x 15**

*12 x 8 x 8

Stainless steel frame/ impact- and weather-resistant high-tech polymer wall panels

2 or 3

4,700

689

40 x 12 x 15

7 x 7 x 8

Stainless steel frame/ impact- and weather-resistant high-tech polymer wall panels

1

5,200

385

40 x 12 x 15
* The 12 x 8 x 8 feet container is only available for local moving and storage, but the other two container sizes are available for long-distance moves.
**Note that the driveway doesn't have to be 40 feet long, as the maneuvering area can include the street as well.
Canada, United States, United Kingdom, Australia
10% discount available if booked through MovingWaldo
Contactless delivery and pick-up
They do the driving
You control the schedule – so you can take your time
10X fewer damage claims compared to traditional movers*
Flexible, easy storage options – in your driveway or in their secure indoor facilities
Packing and loading help available
12 x 8 x 8 feet container only available for local moving and storage

Do not provide online quotes
*According to AMSA (American Moving & Storage Association)
Why choose this portable storage container company?
Whether you are moving across town, across the country – or if you need storage – in one of their secure indoor facilities, PODS has offered a flexible, convenient way to move and store their belongings for more than two decades.
Mix and match among a range of portable moving and storage containers to fit your needs, and unlike traditional moving companies, PODS does not require a deposit, nor are you required to pay for your entire move upfront. They offer pay-as-you-go pricing, since you rent your PODS container(s) by the month, putting you in control of your schedule, so you can take your time. Not to mention, PODS is a contactless service, so you do not need to greet their driver for delivery or pick-up.
PODS can also help make packing and loading/unloading easier by referring you to highly-rated, hourly labor in your area. These pros know their containers inside and out to help maximize your space, and they will do as much as you need them to do.
PODS also offers a discount for people who book through MovingWaldo, which may be a great cost-saving option for some.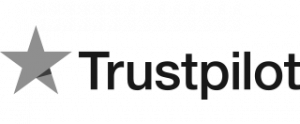 4.7 stars based on 496 reviews from around the web

Cubeit is a Canadian company that is dedicated to providing locals with services that make storing possessions so much easier. They work alongside customers to provide the best self-storage and moving services tailored to their exact needs, helping to make any storage process slightly less stressful. Cubeit provides services for local moves and inter-city relocations, as well as long and short-term storage options. They only offer storage boxes in a single size, which are the most beneficial with people needing to store belongings from a small-sized home or office space.
Portable Storage Container

Local moves

Long-distance moves 

Furniture assembling and dismantling service
Ontario
Brampton – Oshawa – Oakville – Toronto – Burlington – Markham – Ottawa – North Bay – Barrie – Hamilton – Mississauga – London – Sudbury
Quebec
Montreal
British Columbia
Victoria – Vancouver – Nanaimo – Surrey
Saskatchewan
Regina – Saskatoon
Alberta
Spruce Grove – Edmonton – Calgary

Container Dimensions

Construction Type

Capacity (rooms)

Weight Limit

(lbs.)

Interior Space      (cu. ft.)

Clearance Area Required

16' x 8' x 8'

Steel

4

4,750

Not Specified

60' x 12' x 15'
Ontario, Quebec, British Columbia, Saskatchewan, Alberta
Large number of different locations
They offer added packing supplies and services
They offer Property Protection insurance
Containers only come in one size
Not ideal for smaller moves/storage needs
Why choose this portable storage container company?
Cubeit has made it as simple as possible to order their containers, offering you extended periods of time to get it packed and ready for transportation to your new location or their storage facilities. Although Cubeit only offers containers in a single size, this may not be a problem for most people. Their containers measure 16' x 8' x 8', a slightly larger than average size that should still be enough for most personal storage needs. This makes it perfect for people who need to transport or store items from an entire home/small business, as opposed to a single room.
Cubeit is also one of the best self-storage options for customers who value security and privacy, with gated facilities that are monitored 24/7 with appropriate security measures.
Cubeit offers a wide range of additional moving services for those who want them. You can purchase packing supplies such as boxes, coves, and bubblewrap from them so that you know your possessions are being packed and transported as safely as possible. For many people, the added convenience of having so much of your moving process handled by a single company is definitely worth the financial cost, as it means you can focus on other things. 
4.5 stars based on 496 reviews from around the web

U-Boxes are a specific type of storage container that also doubles as a moving container if needed, offered by U-Haul. U-Haul is perhaps one of the most well-known, best self-storage and moving service companies, operating in many countries across the globe. U-Boxes are a relatively small container offered by the company, designed to be used by people who need to store smaller amounts of possessions. You can easily use them for a long-term storage facility or for local or long-distance moves.
Container rental

Truck rental

Storage
Moving supplies
Plastic box rental
U-Haul has an impressive range of store locations throughout Canada, as well as all across the United States. The company operates in all provinces, ensuring that everyone can access their services. The website states that U-Box containers are not available in every location, but does not provide users with a full list of the specific businesses that do offer them. Instead, users are asked to input their starting destination (and end location if you are using the box to move), and you will be provided with a list of local options.

Container Dimensions

Construction Type

Capacity (rooms)

Weight Limit

(lbs.)

Interior Space      (cu. ft.)

Clearance Area Required

8' x 5' x 7.6'

Wood

1.5

2,000

257

Not specified
U-Haul offers a range of insurance coverage options
Self-delivery options
U-Boxes can be hired with a specialized trailer so that you can pack and move your possessions yourself
Extensive extra packing services available
One month of free storage is automatically offered with every quote
They only offer containers of one size
Not ideal for large-scale moves/storage
Why choose this portable storage container company?
U-Box containers only come in a single size, but this is perfect for those who only need to transport or store relatively small amounts of possessions (items from a single room/dorm room). This is an incredibly cost-effective option for those who do not need any extra space from larger units offered by other companies. For those that do find themselves needing extra space, U-Haul recommends hiring multiple containers, to ensure that everything is packed. They offer refunds for any units that do not get used, so you don't have anything to lose by being overly cautious in your estimations.
One of the greatest benefits of the U-Box containers is that they are supplied by U-Haul, a widely-known and trusted brand. Customers can be sure of the quality of service they are going to get, and that their possessions will be safe while in the U-Box container. U-Haul offers a variety of services that are designed to cater to all needs, from full-service packaging to completely independent pick-up and drop-off by the customer. No matter what your preference is, U-Haul can make sure your experience with their U-Box containers is exactly what you are looking for.
Share this article on social media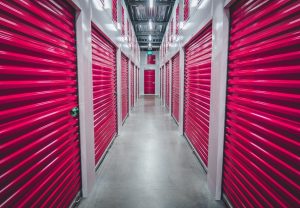 Local storage
Best Self-Storage Companies in Canada – Find the perfect self-storage unit near me. Whether you are moving, or you simply have too many possessions for your home, self-storage is a great way to get your belongings
Read more »
Check out MovingWaldo's free moving platform and find everything your need for your move. No sign up required!