Best Self Storage in Guelph - Find the perfect storage units near you.
Looking for affordable and professional self storage in Guelph ? Here's how we help. We've built a list of curated storage units that you can trust, based on consumer reviews from around the web and quality or equipment and services. Trust us to find you the best self storage near you in Guelph. From self-storage, valet service storage or simply storage units, you can trust these companies with your most loved items. 
MovingWaldo's list of the 5 best self storage units in Guelph


MovingWaldo is Canada's #1 Free Moving Concierge Service. Since 2016, we help millions of Canadians tackle moving tasks in minutes. We care to take the stress away from moving by offering free tools, tips and tricks and referral of service providers that you can trust. MovingWaldo is everything moving under the same roof!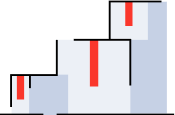 How are storage units and facilities selected?
Our network of storage partners is carefully built based on professionalism, quality of facilities and services, awards and social proofs from customers. We care to help you through the maze of information the web provides about this storage industry. You can trust the companies listed here to store your belongings safely!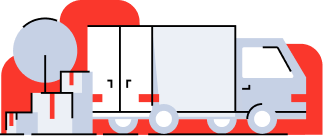 Are you a good storage company?
4.8 stars based on 93 reviews from around the web


Self Stor is a growing self storage franchise. As well as their convenient location in Guelph, you can access their services in Toronto and Richmond Hill. Self Stor provides customers with storage units that are affordable and secure, so you don't need to worry about your belongings. Self Stor also works hard to give back to the local community in a number of ways. They sponsor a range of community organizations that are helping to make a positive difference, and they even make donations every time people leave a public review of their business. If you are an organization that works to help the community, Self Stor may be able to give you heavily discounted storage space, or in some cases, they offer it for free.
Services offered in Guelph
Heated drive-up storage

Standard storage

Commercial business storage

Secure vehicle storage
Self Stor does not offer pricing or unit size information directly on their website. If you want to find out more about the services that they have available, you can phone the company
They offer discounts for charity organizations
They offer climate-controlled and drive-up access for some of their units
They do not offer specific pricing or sizing information directly on their website
They do not offer 24/7 access
Why Should I Choose this Storage Company?
Since Self Stor's creation in 1996, they have acquired the knowledge and expertise that surpasses the competition. Customer service has always been priority one, it is reflected in their dedicated employees. If you need storage in Guelph, Self Stor provides clean, affordable, secure, and convenient storage units. Making them a perfect fit for all your storage needs.
4.5 stars based on 1353 reviews from around the web


An industry pioneer and leader since 1998, PODS provides residential and commercial moving and storage services – with contactless delivery and pick-up – across a vast service network that spans North America, Australia, and the United Kingdom. The Canadian-owned business, with its unparalleled flexibility, convenience, and control, makes for a great choice as your local or long-distance moving and storage partner. A PODS portable container is delivered to you, you load it on your schedule, and you can keep it in your driveway for 24/7 access, store it at one of their secure indoor facilities, or have it moved to your new home. Click on the link to the Website or call 1-844-509-0318 to get 10% on your moving and storage container by using promo code WALDO.
Services offered in Guelph
Storage Services

Storage On-Site

Store at Their Facilities

Local Moving

Long Distance Moving

Commercial Moving & Storage

PODS Container Moving

Contents Protection

Moving Supplies

Coordinating Packing and Loading Assistance
Available on demand – Save 10% off rates through MovingWaldo using promo code WALDO!
Container Dimensions (feet)

Construction Type

Capacity (rooms)

Weight Limit

(lbs.)

Interior Space      (cu. ft.)

Clearance Area Required (feet)

16 x 8 x 8

Stainless steel frame/ impact- and weather-resistant high-tech polymer wall panels

3 or 4

4,200

835

40 x 12 x 15**

*12 x 8 x 8

Stainless steel frame/ impact- and weather-resistant high-tech polymer wall panels

2 or 3

4,700

689

40 x 12 x 15

7 x 7 x 8

Stainless steel frame/ impact- and weather-resistant high-tech polymer wall panels

1

5,200

385

40 x 12 x 15
* The 12 x 8 x 8 feet container is only available for local moving and storage, but the other two container sizes are available for long-distance moves.
**Note that the driveway doesn't have to be 40 feet long, as the maneuvering area can include the street as well.
10% discount available if booked through MovingWaldo
Contactless delivery and pick-up
They do the driving
You control the schedule – so you can take your time
10X fewer damage claims compared to traditional movers*
Flexible, easy storage options – in your driveway or in their secure indoor facilities
Packing and loading help available
*According to AMSA (American Moving & Storage Association)
12 x 8 x 8 feet container only available for local moving and storage

Do not provide online quotes
Why should you choose PODS?
Whether you are moving across town, across the country – or if you need storage – in one of their secure indoor facilities, PODS has offered a flexible, convenient way to move and store their belongings for more than two decades.
Mix and match among a range of portable moving and storage containers to fit your needs, and unlike traditional moving companies, PODS does not require a deposit, nor are you required to pay for your entire move upfront. They offer pay-as-you-go pricing, since you rent your PODS container(s) by the month, putting you in control of your schedule, so you can take your time. Not to mention, PODS is a contactless service, so you do not need to greet their driver for delivery or pick-up.
PODS can also help make packing and loading/unloading easier by referring you to highly-rated, hourly labor in your area. These pros know their containers inside and out to help maximize your space, and they will do as much as you need them to do.
PODS also offers a discount for people who book through MovingWaldo, which may be a great cost-saving option for some.
Ontario (Ottawa-Toronto), Quebec (Montreal), Manitoba (Winnipeg), British Columbia (Vancouver), Nova Scotia (Halifax), Alberta (Edmonton – Calgary)
4.8 stars based on 116 reviews from around the web


Apple Self Storage offers a great selection of affordable storage options in the Guelph area. Each of their units comes with access from 5am -11pm, alongside a great range of security arrangements, ensuring that your possessions are safe and easily accessible while they are in storage. This combined with their exceptional customer service, knowledgeable staff, good online reputation, and great prices, makes Apple Self Storage a great place to find storage units near Guelph.
Services offered in Guelph
Indoor units

Ground Floor Unit

Outdoor Parking

24-hour surveillance

Packing and moving supplies available

Mailboxes for rent

Vehicle and boat storage available

Individually alarmed units

Complimentary use of dollies & pallet carts

Indoor loading bays


Temperature-Controlled Units
5×5 – $105 per 4 weeks

5×10 – $145 per 4 weeks

10×10 – $225 per 4 weeks

10×15 – $255 per 4 weeks

10×20 – $305 per 4 weeks
*Check out website for ongoing specials!
Wide variety of sizes

Well-lit facility with 24-hour surveillance

Temperature-controlled units

5am – 11pm, 7 days a week keypad access

Ground level units

Indoor loading bays


Ongiong promotions and specials
Locks available for purchase only (however you may bring you own disc lock)

Liquids, explosives, flammable liquids, toxic materials and perishables cannot be stored



Why Choose this Storage Company?
With a large number of facilities, Apple Storage has acquired the experience and knowledge to offer you the best storage solutions. In addition, each of their locations offer a wide variety of unit sizes, to make sure you can find the one that fits your needs. Finally, safety is one of their top priorities, making them an option of choice if you are looking for a unit rental in Guelph.

5 stars based on 1 reviews from around the web


U-Need Storage was first opened in 2004. They have years of experience providing high-quality storage facilities for customers in 9 different locations including Guelph. This business is owned by the Durante Group of Companies, a family-run enterprise with over 50 years' experience working in local communities. U-Need storage offers a range of options for customers, including vehicle storage, climate-controlled units, and even mobile storage options. All of their storage choices are fully secure, and provide you with the security that your belongings deserve. They cater to residential and commercial needs, from storage for a single piece of furniture to an entire office.
Services offered in Guelph
On-site storage
Mobile storage
Packing supplies
Climate controlled
Residential and commercial options
Vehicle storage
Unit sizes include 8'x5′, 8'x10′, 8'x15′, 8'x20′, and 8'x40′.
More information regarding sizing for mobile options and pricing is available upon request from the website or by calling them
Offer on-site and mobile storage options
Great for serving commercial and residential needs
Offer climate controlled options
Sizing information not directly available on the website
Do not offer 24/7 access to on-site storage facilities
7499 McLean Rd, Puslinch, ON N0B 2J0
4.6 stars based on 108 reviews from around the web


Royal Storage is one of Guelph's leading storage unit providers. This company offers 24/7 access to the facilities that are totally protected, ensuring total security for your belongings. This company aims to make its facilities affordable by offering a range of discounts for students and senior citizens, as well as recurring monthly giveaway promotions. As this is still a relatively new facility, all of the units are extremely clean and you can feel confident about storing all kinds of personal belongings with no concerns.
Services offered in Guelph
Personal storage services
Climate-controlled-options
Drive-up access
24/7 access
Packing supplies
Dollies and handcarts
Royal Storage does not offer pricing or unit size information directly on their website. If you want to find out more about the services that they have available, you can receive a free quote by filling out their online form.
They offer frequent promotions and discounts
24/7 access
Insurance is covered in the rental price (up to the value of $25,000)
They do not offer pricing or unit sizing information directly on their website Do not offer commercial storage options
612 Speedvale Ave W, Guelph, ON N1K 1E5
Moving is often synonymous of stress, long administrative tasks and a significant waste of time and money. MovingWaldo helps you solve all these problems in just a few clicks! After some shameless self-promotion, we invite you to discover our free moving tools available to all.
Update your address on all your accounts

Connect the Internet, TV and phone.

Secure home and auto insurance

Find resources, checklists and more.
We bring together more than 700 organizations across Canada with a single and simplified form.
Other Storage companies in Ontario
Frequently Asked Questions about Storage
How much does it cost to store my belongings?
The cost of storage varies wildly depending on the type of storage, size required and the location. It can cost from a few dollars a month to store specific items, up to hundreds of dollars per month to store a whole apartment in a temperature regulated environment.
For example, if you need to store all your belongings for a month until your new home is ready, you can budget between 220$ up to 600$ for a 3 bedroom apartment. You can find more price ranges on our full article about the cost of storage here.
How much does it cost to store:

A bike: 10$ per month
A set of tires: 20$ per month
A sofa: 30-40$ per month
4 appliances: 100$ per month
These are only approximate prices. Prices may vary depending on many factors.
Should I rent a self-storage unit or use a valet storage to store my belongings between two moves?
If your new home is not quite ready and you need to store your belongings for a period of time, there are different options for you. Some companies will offer to pick up your belongings at your current location, then bring it to your new home only when it is ready. They will charge you storage costs on a monthly basis until they deliver your belongings to your new residence. The benefit of this solution is that most of these companies will charge you for a single move. If you decide to rent a self-storage unit, you may have to pay to get your belongings there, then hire movers again to bring it to your new home.
What to look for in a storage unit?
There are many things to consider in the selection of a storage unit, including:
Size: do you need a large storage unit or only to store a specific item?
Temperature regulation : is it necessary?
Location: does it need to be close to your home?
Access: do you need 24h access?
Frequency: do you need to go often?
Security
Insurance: do you need insurance for your items?
Valet service: do you need help to move your belongings?
Does my home insurance cover my belongings in storage?
If you have a home insurance policy, you are likely to be insured for your belongings kept in a storage unit. This said, the insurance might only cover your belongings in the storage unit for 90 days, after which you would need a separate insurance. Insurance for storage units can usually be purchased with the company itself. 
Will I be able to access my belongings at all times?
This will depend on the storage company. Some self-storage units have 24/7 access, while others have hours of business. If you go with a valet service storage company, you might need to plan in advance to have your items brought back to you.
Can I store anything in a storage unit?
Items prohibited in a storage unit are usually:
Anything inflammable or explosive
Firearms, weapons or ammunition
Perishable food
Plants
Animals of any kind
If it doesn't feel right, it is probably wrong!
How much does it cost to store:
A bike: 10$ per month
A set of tires: 20$ per month
A sofa: 30-40$ per month
4 appliances: 100$ per month
Share this article on social media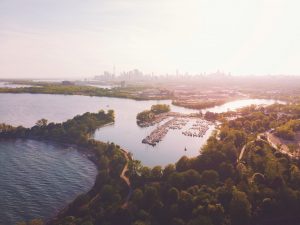 Internet Service Providers
It is quite common that when setting up to a new location, people need to also think about their telecommunication providers. Nobody wants to move to a house that hasn't got all the systems in place, especially phones, the Internet and so on. So what do we do when we are in this situation and need to find a solution?
Read more »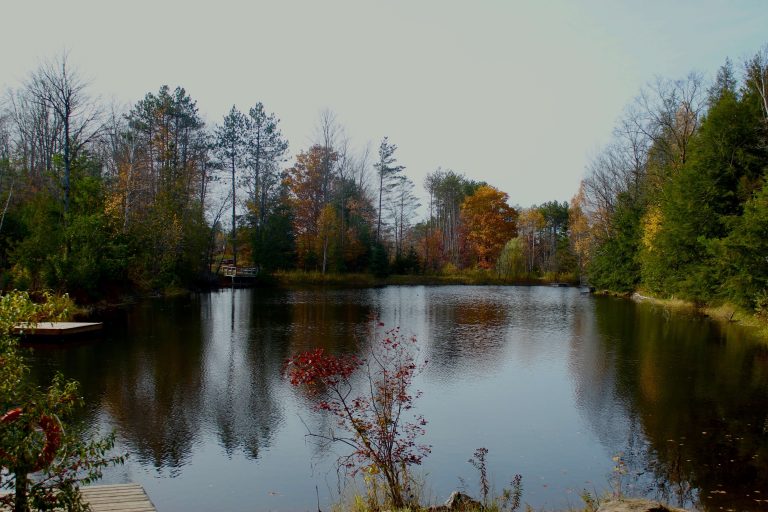 Moving Truck Rental
5 Best Guelph Moving Truck Rental Alternatives to U-Haul So, you've probably heard about the big Truck Rental company, U-Haul, right? Well, did you know that they are not your only option when it comes to
Read more »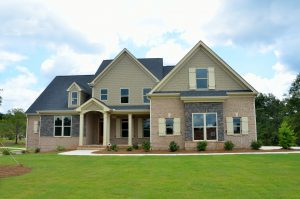 Home Security System
If you are moving into a new home, one of the main things that people worry about is how safe their new residence is going to be. A new home is always an expensive investment, and
Read more »
Check out MovingWaldo's free moving platform and find everything your need for your move. No sign up required!