Complete Guide to Renting a Storage Unit
If you're planning into moving into a new home or just need extra space to store your belongings, you should consider renting a storage unit to make your life easier. Figuring out that you need more storage space is easy but the logistics that go into renting a storage unit are a bit more complex. This is why we've prepared a list of tips and things to take into account in order to find the perfect place to store your valuables.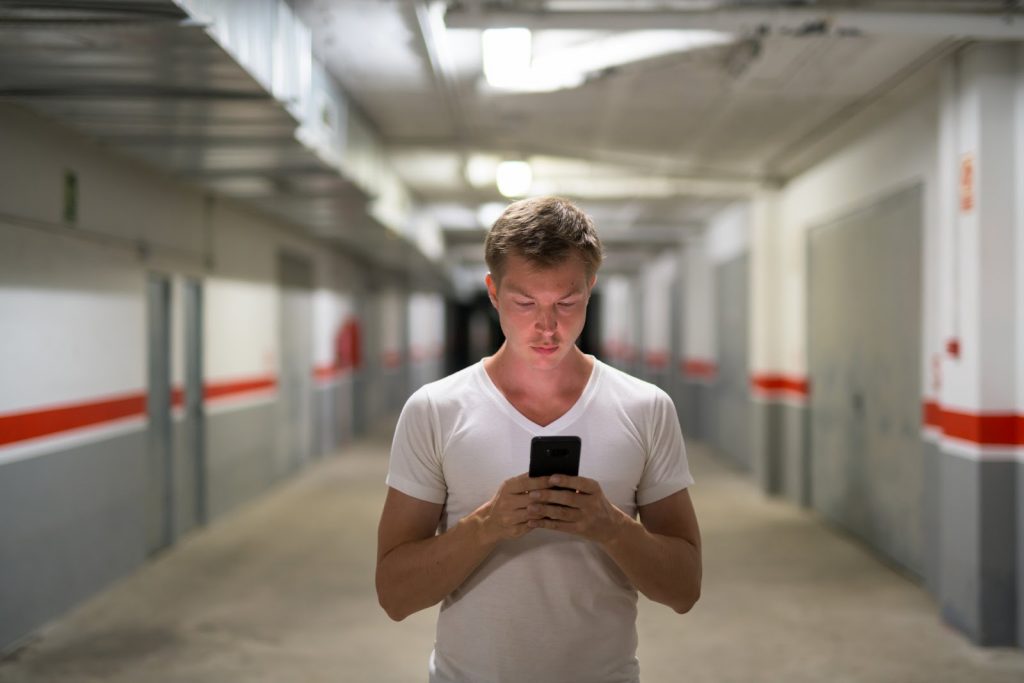 What are the different types of storage units?
Before you start looking for storage companies, you should first determine the type of storage unit that best fits your needs. There are two types of storage options: Self-Storage vs. Full-Service
Self-storage

: This is the most popular option because it's more economical and it's a safe and secure way to store your belongings. You can store small to large items from home (furniture, electrodomestics, boat, etc.). If you choose this type of storage unit, you are responsible for bringing your items to the storage facility yourself. Likewise if you want to take certain items out. You are also responsible for documenting your belongings. Check out the

Best Self Storage Companies.
Full-service storage

: As the name suggests, this option comes with value-added services. For instance, the storage company will take care of picking up and delivering your items to the storage unit. Some of these companies also let customers schedule deliveries to and from their storage units directly on their mobile devices. Although this is a more expensive option, it comes with its advantages. For example, the business takes pictures of your items and documents them (you can check your inventory online!). 
Steps to rent a storage unit
1. Figure out how much space you need
Before you start comparing different storage units and companies, you should first determine your storage needs. How many items do you need to store away and how much space do you need? Make a list of all your belongings and put your items in one area in your home in order to estimate the space you need.  
Here are some common unit sizes in order to help you determine the amount of space you need: 
5×5 unit (25 sq. ft.) – This space is as big as a home closet

5×10 unit (50 sq. ft.) –  This is perfect if you need to store a motorcycle

5×15 unit (75 sq. ft.) – This is about the size of a 1-bedroom apartment

10×10 unit (100 sq. ft.) – This is the size of a 2-bedroom apartment

10×15 unit (150 sq. ft.) – This is around the size of a 3-bedroom apartment

Vehicle parking space – In the event that you need a boat or vehicle storage
Most storage facilities offer at least five different unit sizes but the size measurements may vary depending on the company selected. Also be sure to know what is the cost of storage.
2. Find a Storage Unit Near You
Once you've established your storage needs, you should do a little research in order to find the best storage companies near you. Once you've found 3-5 good storage facilities, you should call them to learn more about the services (climate control, drive-up access, etc.) they offer and the cost of renting a unit. 
3. Compare different storage facilities
There are many factors you should take into account before choosing the storage facility that is right for you: 
Climate control

Self-service vs. full-service

Indoor storage units vs. outdoor storage units 

Unit sizes available 

Online reviews of the storage company

Storage location 

Number of locks 

Customer service 

Security and safety of the facility (video monitoring, in-person surveillance, etc.) 

Pricing options (check for specials and online discounts!) 

Storage insurance 

Contract terms (short-term rental, long-term rental, etc.) 

Convenience (drive-up access, etc.) 

Accessibility (Is the facility open 24/7? Is it open during the holidays? Is it possible to access your unit on Sundays?) 

Lighting 
If you're storing sensitive items such as wine, photos, instruments, electronics, household appliances or wooden/leather furniture you should consider renting a climate-controlled storage. There are many factors to consider before moving your things into a storage unit.
4. Visit the storage facility
We recommend that you visit the storage facility before you sign your lease. Even if the reviews are good and the photos look nice, you never really know what you're setting yourself up for before you visit the place yourself. You should explore the facility to make sure that you're comfortable storing your belongings there.
Take a small trip to the storage facility of your choice to visit some units and ask some questions at the office. This is a great way to see if the storage location is secure and well maintained. Once you've compared the different storage facilities on the market, you simply have to choose the company that best fits your budget and your needs in order to formalize the contract.
5. Consider buying an insurance
Did you know that storage facilities are not responsible for the items within your unit? If there's a flood, a break-in or a force majeure, the company is not required to pay or replace your valuables. We therefore recommend that you get storage insurance. Some companies include insurance in their policy at no extra cost. Otherwise, you can also check your renters or homeowner's insurance to see if you are allowed to add extra storage space or if your home insurance covers your belonging in storage. 
If you have to store valuable items, you should consider getting tenant insurance in order to protect your belongings and have peace of mind. This will cover damage to your items under different circumstances such as fire, water damage and theft.
Make sure to ask the storage facility about locks. Some companies require clients to buy a lock from them or purchase a specific type of lock while others let you choose your preferred lock. We recommend investing in a more expensive model for increased security. High-security locks are worth the extra money!
Are you moving and wish you had some help? Check out our free interactive checklist.
Tackle Your Move in Minutes.
1. Save time with every task
2. Access exclusive deals
3. Track your progress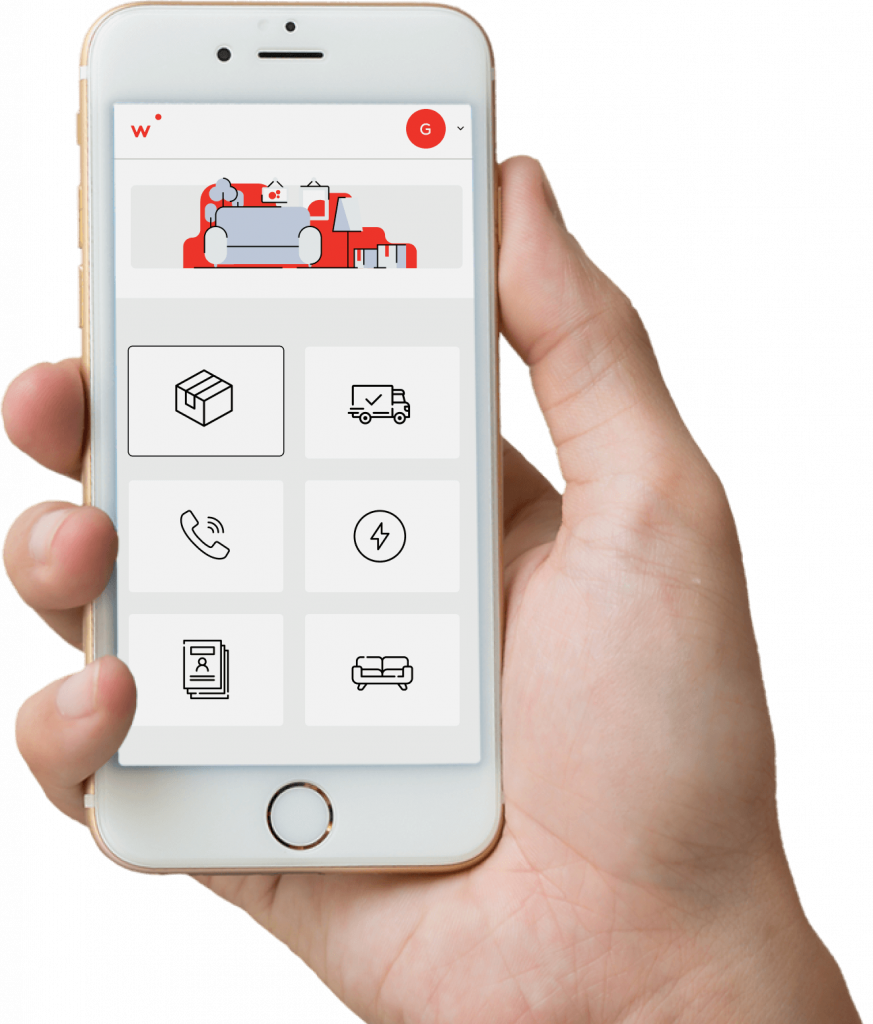 How much does a storage unit cost?
The majority of storage units are rented on a month-to-month basis and the prices ranges depend on size and location. This gives you flexibility if you are looking for a short-term rental solution. If you are looking for a long-term renting option, it could be more expensive so you should determine how long you will need to store your things for. Make sure to review the company's policy with regards to cancellations. 
The cost of renting a storage can vary due to many factors such as: 
Location

: Storage facilities that are located downtown will cost more than the ones located in suburban areas 

Type of storage

: Outdoor units usually cost less per month than indoor units 

Duration of rental agreement

: Usually, the longer you rent the service, the cheaper the monthly cost. However, make sure to verify how much in advance you have to give notice that you are vacating your unit. 

Value-added services

: Temperature control, 24/7 access, pickup and delivery services, insurance, etc. 
How do you move your belongings to a storage facility?
Depending on the number of items you have to store, you can either pack your things in your vehicle or rent a moving truck. The advantage of moving trucks is that you can transport large items and you can fit all of your belongings in a single load. Plus, it's a faster option!
Tips to maximize space in a storage unit
If you organize your storing items effectively, you may actually need less renting space than you thought. This is actually one of the easiest ways to save money when renting a storage unit. 
Here are some tips to maximize your space: 
Stack your stuff from the bottom up

: Storage units usually have high ceilings. We recommend placing the heaviest boxes at the bottom and then stacking up. Your lightest items should be placed at the top. Make sure you use all the space.

Fill ALL the available space

: Make sure you make good use of the space. If you are storing dressers or furniture, store small items in them in order to maximize space. 

Disassemble certain items

: If you have bulky furniture such as chairs and tables, make sure to disassemble them so that they take up less space in your unit. 

Leave an aisle

: If you have to retrieve something from your storage unit at some point, you will find this very useful. You wouldn't want to unload your storage everytime you need something! 
What items are not allowed in storage units?
It's important to know that you can't just store anything you want in your storage facility. You can store business items such as documents, furniture and clothing as well as household items. However, certain items are actually prohibited: 
Combustible or flammable items (aerosols, gasoline, fireworks, etc.) 

Items that can mold 

Living beings such as animals, plants or humans 

Hazardous materials (cleaning products, paint, insecticides, bleach, etc.) 

Items or perishable food that may attract pests

Garbage 
There are other items that could be restricted such as canned goods, firearms or taxidermy. However, certain storage companies allow them if they are properly packaged. Make sure to contact your facility in order to get more information. 
Share this article on social media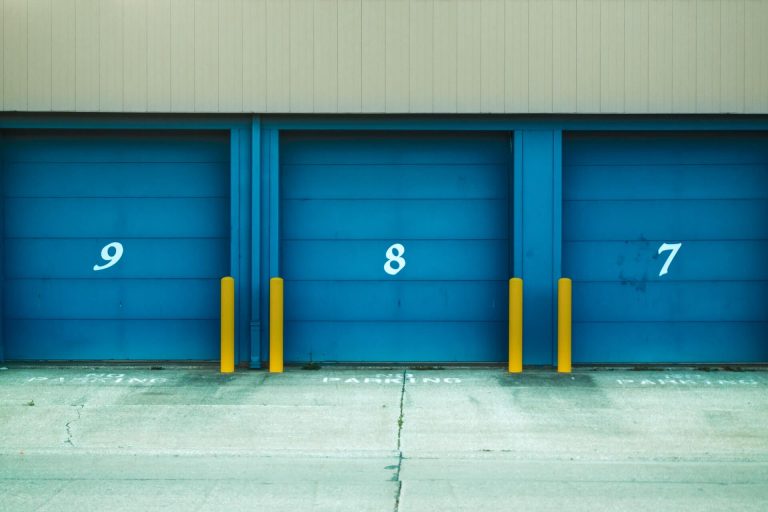 Local storage
What to Look for in a Storage Unit There are many reasons why you may want to rent a storage unit to store your belongings. Maybe you are downsizing or moving from one home to another.
Read more »
Check out MovingWaldo's free moving platform and find everything your need for your move. No sign up required!