Things to Know before Moving from Canada to Swizerland
Switzerland lies in the heart of Europe, famous for its stunning natural beauty, and the habit of eating chocolate more than other nations in the world. Its popular palm trees range from southern parts to eternal ice in the alpine zone. The beauty of Switzerland attracts many Canadians who move there permanently each year! 
You can enjoy hiking paths of 6,000 km and can swim in the Aare river, not only that you can do bungee jumping from 220-meter Contra Dam in Switzerland like James Bond. All these activities are very common for Swiss people and foreigners get used to all these things quickly too because of the fresh atmosphere of the country.
Living in Switzerland can your travel dreams come true as you are just a short flight away from all the European holiday spots that can decorate your Instagram and Pinterest board. In short, Switzerland is an excellent country to start all your exploration of surrounding countries. 
If we talk about the service sector of Switzerland then there banking, insurance, trade, and commerce leads the way. It also captures the science, technology, machines, metals, and pharmaceutical industries to their best. Due to its advancement and outstanding educational system, it has become the most expensive country in Europe to live in after beating Iceland, Denmark, and Norway.
First Steps Upon Planning a Move to Switzerland
If you are planning to move permanently to Switzerland, then first you have to research the living cost of your new country. You need to contact the embassy of Switzerland to know the further process and other details of migration to Switzerland. Sorting out all the details beforehand will make the whole traveling experience smooth. After conducting thorough research, it's time to apply for the visa. 
The visa to Switzerland will cost you 124.13 CAD and if you are traveling with minors who are under the age of six then their visa for Switzerland will cost you, 62.06 CAD. The standard visa will last up to 90 days. Moreover, the average cost of living in Switzerland is estimated to be 2797.91 CAD per month for a single person.
If we talk about banking, then Switzerland is famous for being a financial hub that makes the task of opening a bank account in Switzerland easy. You can even open a Swiss account from outside the country, although it will require some documentation process such as your identity card, residency, and address. So, you can apply for opening a Swiss bank account before immigration as well due to their flexible and straightforward process.
What should I look for in an International Moving Company?
You can easily ship your things from Canada to Switzerland by boat or by plane, but make sure the international moving company you decide on is reliable.
So when opting for an international mover, keep the following things in mind:
Conduct thorough research so you can compare the rates between the best international movers.

Make sure that the mover you have selected is licensed and permitted to get the job done.

They provide insurance for your goods, including accidental insurance and damage insurance.

Their claim of giving quality service is backed by customer reviews.
Car shipping to Switzerland
Unless they have significant emotional attachment to their vehicle, most Canadians choose to leave their vehicles behind when moving to Switzerland due to the import fees and the cheaper cost of cars in Switzerland.
The cost of shipping your car to Switzerland depends on several factors that include what distance the car travels and how you ship it. The average international shipping ranges between $1,000-$5,000 per car, for transport by sea.
First steps upon arrival in Switzerland
Switzerland has an excellent healthcare system, and on top of that it's free! Another exciting fact is that the Swiss education system is recognized as one of the best in the world, so if you have any children they will definitely be in good hands. 
A driving license is very important. You will be required to hold a valid international driving license before purchasing or leasing a vehicle. Switzerland recognizes foreign driving licenses and allows foreigners to drive up for one year by using their existing licenses. 
Average cost of utilities in Switzerland
The average cost for heating and water is 279.32 CAD per month, which will vary depending on the size of your home.
Internet set up in Switzerland
Internet prices are very similar to the one's in Canada, so you don't have to worry too much about that (around 85 CAD per month for the average package).
If you want to get an internet connection in Switzerland, then you can check up with SinCom Switzerland, Sunrise Communications AG, Swisscom, UPC Cablecom, etc.
The Essential Insurance Coverage in Switzerland
While Switzerland does have a free healthcare system, you may want to look into any additional types of insurance you may need.
Cost of living in Switzerland
The average cost of living in Switzerland is estimated to be $2800 CAD per month for a single person. Due to its advancement and outstanding educational system, it has become the most expensive country in Europe to live in after beating Iceland, Denmark, and Norway.
However, if we talk about the major cities of Switzerland such as Zurich then the cost of living per person will cost you, $2160 CAD, without rent whereas, in Geneva, an apartment of one bedroom in the City Centre will cost you $2730 CAD per month.
Find an Apartment or Home in Switzerland
The apartments or housing in Switzerland is quite expensive due to its high quality of life! The cost of lodging in City Centre is significantly more expensive than the whereas outside of the City Centre. It is relatively inexpensive as compared to the apartment in the city. 
A house outside the city will cost you less compared to a house in the City Centre. But beware! Cheaper in Switzerland doesn't mean unexpensive.
Where to do the groceries?
Finding grocery stores in Switzerland is not a problem, you can find them in every corner of the street full of delicious food. However, most of the grocery stores, hotels, shops, pharma stores ,and souvenir shops accept cash in Swiss Franc (Fr.) and Euros but you are advised to change the euros in Swiss francs via bank ATM near the shop or your house with your bank card or credit card.
What to Expect from your new life in Switzerland?
Switzerland can be the place that fits you better and you feel at home. All the Switzerland cities have their specialty such as Basel is the home to 40 museums, so if you have something for museums and history then Basel can be your host for the rest of your life or if you want to enjoy serene lakes and crystal-like rivers within a city which is placed in a medieval center then Zurich can be perfect for you. Switzerland is definitely a place where Canadians can enjoy a beautiful life!
Share this article on social media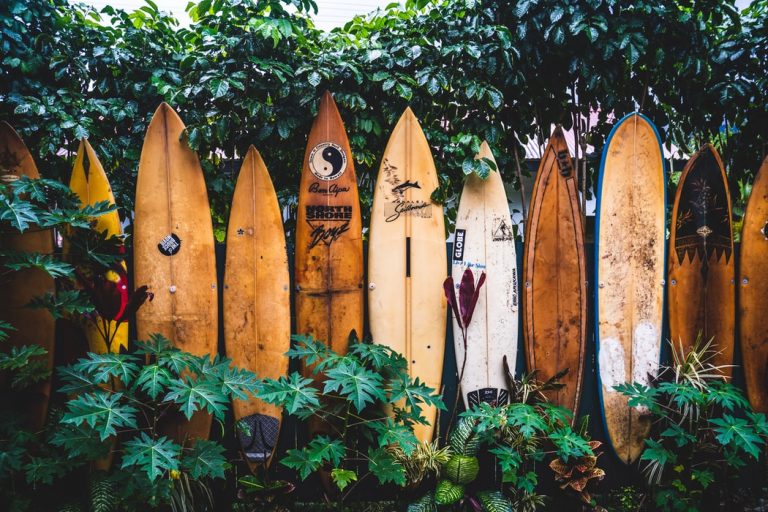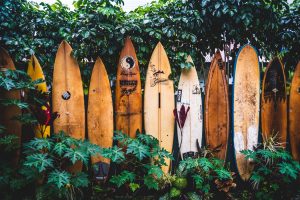 Long distance moving
Things to Know Before Moving from Canada to Hawaii When we think of Hawaii we imagine the beautiful scenery and its stunning beaches, making it a paradise for anyone. A number of local activities such as
Read more »
Check out MovingWaldo's free moving platform and find everything your need for your move. No sign up required!