Everything you Need to Know About Mortgage in Canada
If you plan to buy a house now or in the nearest future, you need to know a little about the mortgage market and how it works. Important features like the best mortgage rates, the different types of rates, and mortgage payments are some of the few details you need to learn about if you want to end up with a very good real estate deal. In this article, we will discuss mortgages in detail and some steps to take to apply for a mortgage.
Buying a house has certain implications, but none is as important as the financial cost of doing so. Most homeowners in Canada got their homes through mortgage financing. They approached a mortgage institution for a loan to fund their property acquisition. Getting a mortgage requires a lot of planning because the cost implication will live with you for years to come. Continue reading to find out all you need to know about mortgage financing and how to find the best mortgage rates in Canada.
Are you moving and wish you had some help? Check out our free interactive checklist.
Tackle Your Move in Minutes.
1. Save time with every task
2. Access exclusive deals
3. Track your progress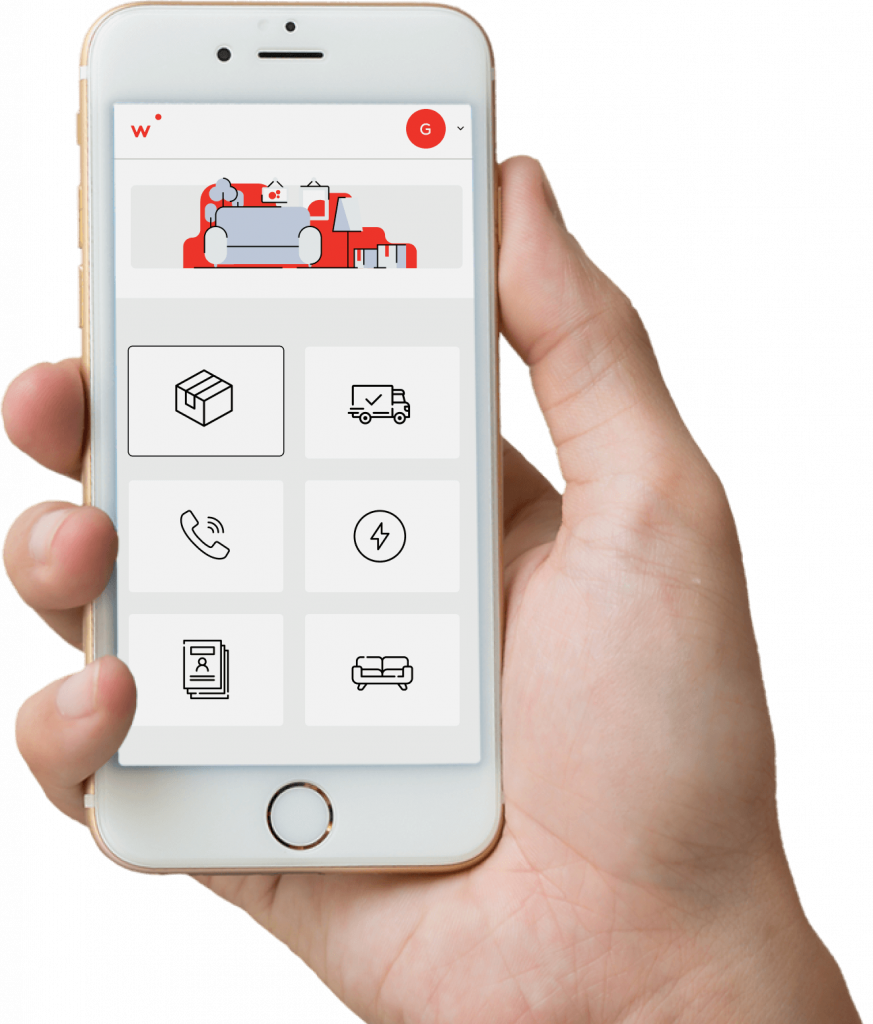 A Mortgage is a loan issued by a lender to a borrower to purchase a real estate asset. The asset in question may be land or a house since land plots are also considered assets too. Most Mortgage tenures run for 25 years, but there are instances where the tenure may run for much longer depending on the agreement between the lender and the individual applying for the mortgage. Mortgages are secured loans that are tied to the value of the asset for which the loan was issued in the first place. 
Until the principal and interest are paid in full, the lender holds on to the property legally. After the loan has been paid off, the borrower assumes full ownership of the asset. However, in a case where there is a payment default, the lender has a power of attorney to sell off the property to a different person to recoup their investment.
What Do Years of Amortization Mean?
When applying for a mortgage, there are so many terms you will come across. One of them is amortization which is time-based. Amortization is the total period it will take you to pay up the mortgage issued to you by a lender. The concept of amortization is simply an estimated sum depending on the interest rate on the loan. When you amortize a mortgage debt, what it means in layman's terms is that you are reducing the balance of the debt by paying off the principal and the interest on the loan according to pre-agreed schedules.
Now, in terms of amortization, interest rates are of two types.
A fixed rate mortgage entails reducing the principal and interest at a fixed rate for as long as the loan period lasts.
An adjustable rate has a fluctuating rate of interest, unlike a fixed rate that is static. The rates under an adjustable scheme rise and fall during the lifecycle of the loan.
Mortgages are classified based on their lifecycle. When you are applying for a mortgage to buy a home, the lender will ask you to pick the mortgage type you want. The tenure of the mortgage is an important thing to consider before deciding because it will determine just how much you will be charged as interest on the loan. Here are the three types of mortgages.
Most mortgage lenders in Canada issue short-term mortgages to qualified applicants that run for a tenure of 5 years or more but not more than 12 years. Short-term mortgage contracts have a shorter lifecycle, and they have the following features.
A variable or fixed interest rate

Attract the best interest rates

They have a much higher monthly installment payment.
The second type of mortgage is a longer-term mortgage with a tenure starting from 5 years and above. The average long-term mortgage contract in Canada runs for a maximum tenure of 25 years. If needed, a special arrangement can be reached between the parties involved. Longer term mortgages attract a lower monthly repayment due to the longer timeframe. This type of mortgage has the following features.
It is mostly issued at a fixed interest rate.

Monthly installment payments are much lower.

The interest rate hardly changes throughout the course of the tenure.

It attracts a significant penalty if the borrower resells the property within the first 5 years of the contract.
Convertible Term Mortgage
This type of mortgage is quite flexible. A holder of this type of mortgage can change his or her shorter-term mortgage to a longer term mortgage. Convertible mortgages are not as common as the first two, and they are only issued to qualified borrowers. Once the mortgagor change from a short-term to a long-term contract, the interest rate will change as well.
Fixed vs. Variable Mortgage
Most prospective homeowners looking to apply for a mortgage tend to keep a close eye on the interest rate tied to the loan, and you should do the same. Mortgages are issued based on two types of interest rates. A fixed rate and a variable rate. Before we establish the relationship between the two, let us give a brief overview of the two.
A fixed rate mortgage has a static interest rate that does not change throughout the mortgage tenure. The rate for a fixed mortgage is not determined by private mortgage lenders but by the Canadian government's bond yields. The rate does not change even if the bond yields do. If you go for this type of rate, you should expect to pay the same fixed amount throughout the mortgage tenure.
Provides financial security

Safer option in a volatile economy when interest rates rise sporadically
It can be disadvantageous if the difference between the pre-agreed fixed interest rate and the prevailing industry variable interest rate is significant.
A variable rate mortgage is the exact opposite of a fixed rate mortgage. This rate is determined by the prime rates of the Bank of Canada. Prime rates are interest rates paid to banks by borrowers for loans issued to them.

A better option over the long term.
It can lead to financial anxiety and forecast difficulty since you will not be certain as to how much you will pay as interest every month.
In the table below, we establish the relationship and differences between fixed rates and variable rates.
| | | |
| --- | --- | --- |
|   | Fixed Rate | Variable Rate |
| Feature | The interest rate is fixed all through the tenure of the mortgage | The interest rate changes based on the prevailing prime rate in the market |
What Is a Reverse Mortgage?
Another concept worthy of note is a reverse mortgage. This term refers to a scheme that allows you to borrow money from your home equity without the need to sell your house. It is also called an equity release. In most cases, your lender may allow you to borrow up to 55% of cash based on your home's value. The amount of money you can borrow from your home's equity will depend on the following.
The appraised value of the house

Your age

The agreement with the lender
How Much Can I Get As a Mortgage?
The amount of mortgage you can get will depend on several factors. Some of these factors include
Your current age

Monthly income

Value of the property  

and lots more…
Many finance managers advocate for safe borrowing when searching for a mortgage. If you want to apply for a mortgage, it is advisable that you only do so if the monthly payment on the mortgage will not be more than 40% of your monthly income. Furthermore, the debt should not be more than 40% of the gross income of your household. Shopping for a mortgage is a great idea to get the best one for your personal situation.
When searching for a mortgage for real estate, there are certain things to bear in mind. Taking note of the following points will help you get the best mortgage rates that you can afford. The interest rate is the most important factor to look out for when applying for a mortgage. Here are helpful tips on how to choose a mortgage.
Be sure of your credit scores before applying for the mortgage. Clean up your credit score if it is poor and rectify any mistakes in your credit report.

Decide on the interest rate you will go for before you apply for the mortgage. Pick the rate that you can afford.

Contacting a lending institution is helpful to ensure that the process is seamless and straightforward.
How Much Can You Afford for your Home?
How much you can afford for your home will depend on your monthly income, the house's value, and the interest rate tied to the mortgage. All these costs will reflect how much the lender will ask you to pay as a down payment.
A down payment is the minimum amount of money the lender expects you to put down to purchase the house. This down payment must come from you and not be borrowed from elsewhere. Consider it as a commitment you need to make to show your seriousness and to share part of the financial risk of purchasing the house. The amount of down payment that will be demanded of you will depend on the following factors.
Credit score

Nature of your employment

Purchase price of the house
Note: Down payments are mostly 20% of the purchase price, but if what you are offering is below 20%, the lender may ask you to procure mortgage loan insurance.
Monthly payments refer to how much you are expected to pay as installments throughout the mortgage tenure. The monthly payment covers the principal and the interest.
Where to Find Basic Rates to Evaluate
To find basic mortgage interest rates, consider doing one or more of the following.
Approach a financial institution that you already have a relationship with to make inquiries.

Compare rates issued by different mortgage lenders by visiting their corporate website.

Search the websites of financial advisors or contact them directly.
How to Calculate Mortgage Payment?
Unlike in the past, when you had to contact a lender or a financial advisor to calculate mortgage payments, the process is much easier now with the rise of technology. To calculate your mortgage payment accurately, consider using an online calculator. An online mortgage calculator will aid you as you compare options so as to identify the best mortgage rates.
Get pre-approved on your mortgage
Before you approach a lender for a mortgage to purchase a new home, it pays to get a pre-approval from the lender first. A pre-approval is like a fact-finding mission to ascertain whether you qualify for the mortgage or not. Discussing with a lending institution first will benefit you by: 
Saving time

Avoiding application rejections

Knowing the cost implication of the mortgage long before you even apply for it

Knowing how much you qualify for

Knowing all about your contractual obligation and hidden costs, if any
How to Get Pre-Approval for a Mortgage?
To get a pre-approval for a mortgage, approach your financial institution for more information. Or better still, contact a competent broker to help you get a pre-approval from a reputable mortgage institution ahead of time.
To get your mortgage application approved, there are certain steps you need to take to increase your chances of getting the loan for your future home. Knowing more about the mortgage application and qualification process is also important. We understand that the real estate market can be harsh; therefore, we advise that you do your research before approaching a lender for a loan. Doing this will help you get a mortgage with the best interest rates that you will be able to afford.
Share this article on social media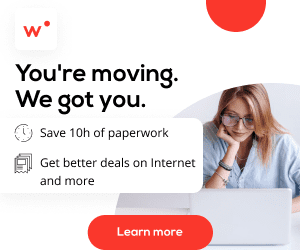 Related questions from the community
Have a question about your move? Ask our community.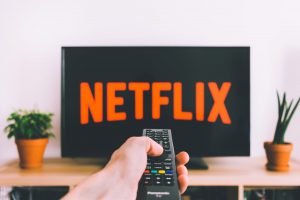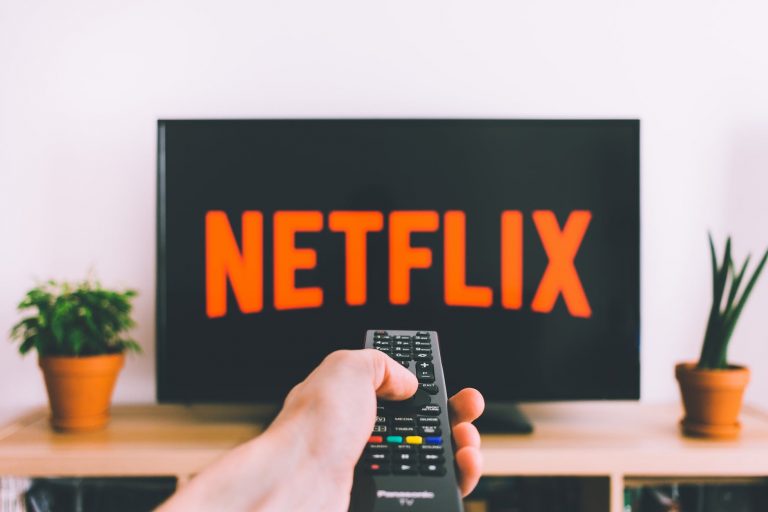 Moving tips
What is an alternative internet provider? To put it simply, we mean an internet provider that isn't one of the big guns in the trade that we've all heard of, like Rogers and Bell. Today we are going to have a look at nine alternative Internet and TV providers that could help you save money.
Read more »
Check out MovingWaldo's free moving platform and find everything your need for your move. No sign up required!