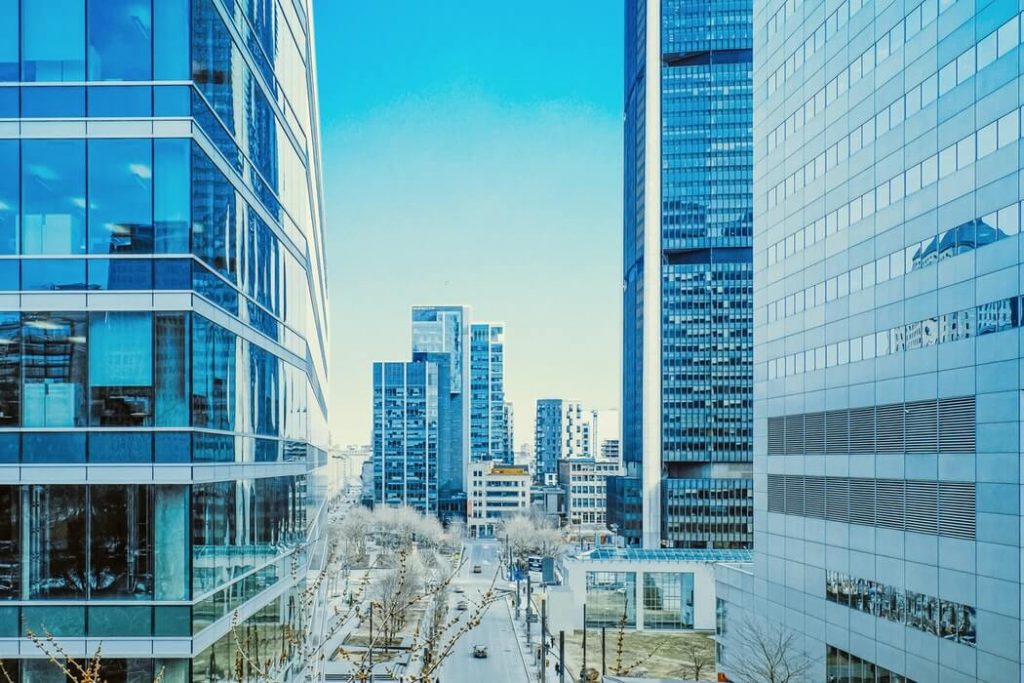 Best Office Moving Companies Montreal – Find the perfect office mover near me.
Moving an office to a different location is stressful and not simple. Fortunately, there are great office movers in Montreal to make the process organized and safe. The most reliable office moving company will take the ultimate care of your office resources and help you move from your old office to the new one in one smooth process. They will also assist you and will offer removal services to clean your office space. Some companies will provide storage and packing options as well. All these solutions will be at the most reasonable price.
Did you know? Commercial movers can assist different types of industries
Businesses move for many reasons: usually it's due to a shift in their business opportunities or a strategic decision for the growth of the company. Let's not forget that all industries can move which included detail stores, libraries, hospitals to name a few. Some other industries will also move to a different site for business needs.
MovingWaldo's list of the 5 best office movers in Montreal

1. Déménagement C.L.


2. Le Plan Pas Con


3. King's Transfer Moving & Storage


4. EBL Déménagement


5. The Moving Clan



What is MovingWaldo?
MovingWaldo is Canada's #1 Free Moving Concierge Service. Since 2016, we help millions of Canadians tackle moving tasks in minutes. We care to take the stress away from moving by offering free tools, tips and tricks and referral of service providers that you can trust. MovingWaldo is everything moving under the same roof!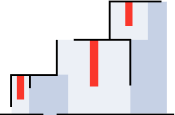 How are moving companies selected?
Our network of movers you can trust is carefully built based on professionalism, years of experience, accreditation, awards and social proofs from customers. We care to help you through the maze of information the web provides about this unique industry. You can trust the movers listed here to guide you and your family safely into moving day!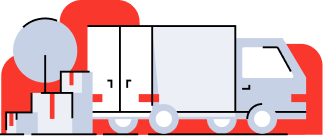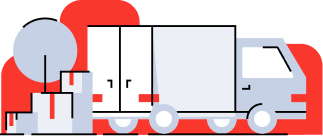 Are you a good moving company?
 4.1/5
4.1 stars based on 78 reviews from around the web


Get a Free Quote


Visit website

About
For 15 years, Transport Déménagement C.L. has offered an outstanding moving service. They are available everywhere in Quebec for local and long distance moves. Their prices include a wide selection of materials such as TV boxes, mattress covers, quilted bedbug-proof blankets, and much more to ensure a clean and safe move. This also includes insurance for the cargo, as well as a liability insurance. Finally, depending on your needs, it is also possible to benefit from a packing service, as well as the disassembly and assembly of your furniture. Thus, whatever your moving needs might be, Transport Déménagement C.L. will offer you a complete and professional service.
Office Moving Services offered by Déménagement C.L.
Furniture assembling and dismantling
Secure packing
Electronics boxes, mattress covers and furniture blankets for safety during the move
Short and long distance moves.

Rates start at $125/hour for a team of 2 men and $145/hour for a team of 3 men
BBB Bureau Rating
Not Accredited
In Business Since
2005
Area Covered
Montreal, Laurentides, Lanaudiere and the South Shore of Montreal
Pros
Provides cargo insurance and liability insurance
Offers customized solutions to your moving needs
Competitive rates
Cons
Services are limited to locations within Quebec
Types of industries Déménagement C.L. specialized in
Residential
Small and big office spaces
Why do we recommend Déménagement C.L. for your office move in Montreal?
If you are looking for a reputable company to move your office furniture and equipment within Quebec, Transport Demenagement C.L. is the right company to call. For starters, they have been a trusted mover in Quebec for more than 15 years. Whether you are moving your office just a few streets away or relocating to a completely different city, Transport Déménagement C.L. has the equipment and the willpower to do the job for you. They are very careful with your items and their team is very professional!
205 Rue du Centaure, L'Épiphanie, QC J5X 3K6

 4.1/5
 5/5
5 stars based on 486 reviews from around the web



Get a Free Quote


Visit website

About
For 25 years, Le Plan Pas Con – Déménagement worked to have one of the best reputations and became a small institution in the Montreal moving world. While they are a small company, they are close to their customers and strive to offer the best service. Their best advertisement by far is word of mouth, customer satisfaction is palpable in the hundreds of positive reviews with a perfect rating on their Google and Facebook pages. The professional, polite, and friendly team of movers know how to be of service during a stressful move. No hidden costs, no minimum time, your invoice will be exactly the same as the agreement they have signed. Their name is a humorous nod, but above all a French expression that determines a good idea, your good choice, a great plan.
Office Moving Services offered by Le Plan Pas Con
Provision of necessary moving equipment such as protective blankets, plastic films, carpets
Dismantling and reassembling office furniture and equipment
Local and long distance moving

Available on demand
BBB Bureau Rating
Not Accredited
In Business Since
1995
Area Covered
Greater Montreal and regions
Pros
More than 25 years moving experience
Offers personalized and speedy services
Well-maintained and regularly disinfected trucks
Movers and staff are all punctual, friendly and professional
Cons
Long distance moves are limited to within 50kms of Montreal.
No BBB accreditation
Types of industries Le Plan Pas Con specialized in
Small and big business
Residential
Why do we recommend Le Plan Pas Con for your office move in Montreal
Le Plan Pas Con is guaranteed to give you the best service. The company firmly believes in the importance of satisfying their customers so they do their best to take away all the stress of moving. They have trained their staff well and they make sure that each member of the team is polite, punctual, and respectful to customers and their belongings.
6321 Rue de Saint-Vallier, Montréal, QC H2S 2P6

 5/5
 4/5
4 stars based on 61 reviews from around the web



Get a Free Quote


Visit website

About
Their website claims that they are the king of the Montreal movers since 1922, and frankly, no one would contest the claim. For almost a century, King's Transfer Van Lines has been moving families and business not only within Montreal but also to and from other parts of the country and the world. They are members of the two biggest moving organizations: the Canadian Association of Movers and the American Moving and Storage Association. King's Transfer Van Lines also has an A+ rating with the Better Business Bureau, which only underlines the high quality of service that they have been providing for almost 100 years.
Office Moving Services offered by King's Transfer Moving & Storage
Internal relocations
Workstation installations
Local, cross-border and international office moving
Complete packing and special crating services
Short term and long term storage in temperature-controlled warehouses
Designated team leader for local relocations
Specialists for USA/Canada moving

Available on demand
BBB Bureau Rating
A+ (Accredited since 2014)
In Business Since
1922
Area Covered
Montreal, Toronto, Mississauga and surrounding areas
Pros
Free and detailed evaluations
Custom crating services for delicate or oversized items
Platinum level agency rating with Atlas Van Lines
Certified by the Canadian Association of Movers
Cons
Does not allow the transfer of hazardous materials, personal or sentimental items and perishables.
Types of industries King's Transfer Moving & Storage specialized in
Commercial moves
Warehouses
Offices of any size
Residential moves
Why do we recommend King's Transfer Moving & Storage for your office move in Montreal?
In the last 100 years, there is nothing that King's Transfer had not yet seen when it comes to moving and relocating offices. Even as you are thinking of possible issues that may arise, rest assured that they have already encountered it and have a ready solution. In addition, they have the widest range of services to cover all your moving and storage needs. So if you want a hassle-free and perfectly efficient move, you can be sure that King's Transfer is the best company to choose.
505B Avenue Meloche, Dorval, QC H9P 2W2

 4/5
 5/5
4.9 stars based on 257 reviews from around the web



Get a Free Quote


Visit website

About
EBL Déménagement specializes in residential and commercial moves, whether they are local or long-distance. They offer furniture assembling and dismantling service, as well as storage. EBL movers are recognized for their quality and meticulous service, courtesy and efficiency. Be assured that your move will be easy and smooth with EBL. In addition, they offer an insurance to protect your furniture during the entire move.
Office Moving Services offered by EBL Déménagement
Short distance and long distance office moves
Disassembly and reassembly of office furniture

Available on demand
BBB Bureau Rating
Not Accredited
In Business Since
2013
Area Covered
Laval, Montreal
Pros
Offers insurance to protect your assets during the entire move process
Competitive prices with no hidden fees
Cons
Limited areas of operation
Types of industries EBL Déménagement specialized in
Residential moves
Office moves
Why do we recommend EBL Déménagement for your office move in Montreal?
EBL Demenagement is a moving company that offers both home and office relocations. They can do short-distance moves within the areas of Laval and Montreal. They are also well equipped to handle long-distance moves to surrounding provinces. Even better, their movers are all highly professional and will treat you and your belongings with the utmost respect. Their high quality service also comes at a very competitive price so if you choose them, you win.
Montreal, Canada

 4.9/5
 4.4/5
4.4 stars based on 492 reviews from around the web



Get a Free Quote


Visit website

About
The Moving Clan's reputation is not only due to their 40 years of experience in the moving industry, but also due to their 200 qualified and experienced employees. They have more than 100 trucks and a variety of equipment that allows them to serve locally and abroad. The Moving Clan offers the following services: packing, unpacking, storage, cleaning, specialized transport, and other complementary services. Whether your move is residential or business-related, they offer a quick, complete and efficient service. They understand unique moves, and are experts in tailoring their services to tackle new and challenging relocations.
Office Moving Services offered by The Moving Clan
Company relocation
Packing and labelling of all items
Furniture disassembly and installation
Vehicle storage
Short and long-term storage
Specialized transport for heavy items
Regular transport from Montreal to Quebec and back

Available on demand
BBB Bureau Rating
Not Accredited
In Business Since
1970
Area Covered
Greater Montreal area
Pros
Consumer's Choice Award winner for the province of Quebec
Provides regular training to their staff to maintain the high standard of quality
Conducts moves with minimal business interference
Cons
No BBB Accreditation
Only serves clients in Montreal and other areas of Quebec
Types of industries The Moving Clan specialized in
Different types of offices in the Greater Montreal area and Quebec
Medical and pharmaceutical
Science and technology
Industrial and manufacturing
Libraries and archives
Superstores and retail stores
Automobile and transportation
Why do we recommend The Moving Clan for your office move in Winnipeg?
The dedication of The Moving Clan's team to ensure a flawless office move is incomparable. They truly understand the stress that comes with a big relocation so they do everything they can to ease the process for the clients. In addition to the standard moving services, they have also included other complementary services with their rate. These include packing and unpacking, cleaning services, security systems, and specialized transport. They make sure that your items arrive at their new location safe and sound.
2660 Rue Mullins, Montréal, QC H3K 1P4

 4.4/5
Special Mentions
Moving is often synonymous of stress, long administrative tasks and a significant waste of time and money. MovingWaldo helps you solve all these problems in just a few clicks! After some shameless self-promotion, we invite you to discover our free moving tools available to all.
Connect the Internet, TV and phone.
Secure home and auto insurance
Find resources, checklists and more.
We bring together more than 700 organizations across Canada with a single and simplified form.
Frequently Asked Questions about Office Moving
How much does an office moving company charge?

Office Moving Company set their charges based on several factors. For instance, your business size is the most important factor that will calculate the cost. Movers need to know the number of workstations, desks, cables, and servers you must transport to the new location. Not to forget, the overall design of the new space and the presence of business equipment may affect the cost.
Do I have to close my business on moving day?
Most of the business owners feel that they will have some disruptions on the day of the relocation. However, the best movers always try their best to minimize the hassle. You may need to shut down your business for a few hours to avoid potential operational issues depending on your activities. We think that you must prepare in advance to prevent complications. If it's possible, prioritize work from home on the day of. There will be fewer people in the way of the movers, and they will have more space to circulate.
What should my employees do prior to the moving day?
You must assign some responsibilities to your employees before the move and inform them on how the move will go. In other words, you must remind them when to pack their belongings and answer all their questions. A move can create some stress for some, it is important that Human Resources are ready to do some change management counselling to accompany employees throughout the process.
Does the mover set up the electronic devices?
Office moving company works with teams of certified engineers and technicians who will set up your electronic items, including telephone lines, servers, and cable networks. They will help you with the proper installation of IT infrastructure. If they do not provide the service, they will direct you to the right resources.
What are 5 tips for a perfect office move?

We have the best tips to reduce your stress during the office move.
Choose the best team of professional movers by communicating your needs and demands.
Engage your employees, it will encourage them to collaborate with the move.
Communicate often with your employees, vendors, and the moving companies.
You must start packing your electronic items, documents, and other resources several days before the day of your move. Everything needs to be ready on your Moving Day.
Be aware of weather conditions, traffic problems, and several other issues that may delay the overall process. Thus, you must anticipate the possible delays while thinking of relocating your office.
Share this article on social media
Share on facebook
Share on twitter
Share on linkedin