Canada's Best Personal Loans when Moving
Moving can be very expensive. There is so much more to consider besides the fees that you have to pay to the professional mover on the day of your move. The expenses for the preparations and all the packing that you have to do prior to the move, as well as the setting up of your new home once your belongings have been relocated, can all add up to a massive amount. 
If you add up the typical going rates for professional movers these days, plus other services you will need like packing, storage and moving supplies, as well as gas and miscellaneous expenses during the move, it is easy to see that the total cost can be higher than anticipated. 
The truth is that most people do not have cash put aside for moving expenses. In fact, the expenses can even exceed the limit that many people have on their credit cards. Because of this, families need to find other ways to rack up the needed funds for a move. Oftentimes, the best solution is to get of a moving personal loan.
MovingWaldo's list of the 5 best places to get a small moving loan in Canada.
It's not always possible to get approved for loans if you are new to Canada or do not have substantial credit history. But with easyfinancial, these issues are not going to be a problem. This lender can give you both unsecured and secured personal loans that you can use for covering your moving expenses. 
Unsecured personal loans from easyfinancial can give you an additional $500 to $15,000 that will be very helpful for moving. The interest rates for these loans start at 29.99% which is much lower than the interest on payday loans. You can choose to pay back these unsecured personal loans in as short as 9 months or as long as 60 months.
The application process is very quick and you can get approved within a few minutes.

They offer a variety of affordable payment options with flexible terms for your financial convenience.

Each time you make a payment that is on time, you get to improve your overall credit score. 

When you apply for a personal loan at easyfinancial, you also get access to valuable financial education resources.
You cannot qualify for a loan if your monthly net income is less than $1200.

Only applicants that have been employed in the same company for the past 6 months can be approved for a loan.

If you skip payments, you will be charged interest.
Why should I choose this Personal Loan Company?
The statistics clearly show that easyfinancial is a viable option if you are looking for a lender to augment your moving funds. More than 60% of easyfinancial's borrowers have bad credit and have been turned down by banks. Here, however, they have been approved quite easily, with about 90% of all applicants getting approval within 30 minutes. Also, according to about 70% of easyfinancial's customers, their financial stress has been reduced considerably, thanks to the flexible options and low interest rates offered by this lender.
Fairstone is one of the most established lending companies in Canada, having been in the business for more than a century. With such experience, you can be assured that this is a highly trusted and reliable lender. Their clients are typically Canadians with fair to good credit scores. Fairstone's personal loans are perfect to use for moving expenses and similar unexpected needs for fast cash. 
Fairstone can give customers very quick personal loans of $500 to $35,000. Because each customer's circumstances are different, their lending specialists will carefully customize each loan to match the customer's needs and capability for repayment. Their interest rates start at 19.99% for secured personal loans and 26.99% for unsecured personal loans. These are lower than those of other non-bank lending companies. You can choose from biweekly, semi-monthly or monthly payments in terms that can be as long as 60 months for unsecured loans and 120 months for secured loans. 
Interest rates at Fairstone are typically lower than the interest rates of other non-bank lenders.

They offer both secured loans with lower interest rates and smaller payments, and unsecured loans with more flexibility. 

Fairstone has solid lending experience with more than 100 in the business, more than 3 million loans approved and an almost perfect customer satisfaction rating.
You need to have a fair or good credit score in order to get approved for personal loans at Fairstone.

Prepayment penalty fees apply if you choose to pay off a secured personal loan early. No such fees apply for early payment of unsecured loans.
If you have at least a fair credit score, you can definitely consider Fairstone to be your lender of choice for a moving personal loan. Their loan application process is very fast and can be all completed online. Within the same day that you make an inquiry about your loan qualification, you can already be approved and have your needed funds transferred directly to your bank account. With their comparatively low interest rates, flexible terms and more than 100 years of lending experience, there is no question that Fairstone is an excellent option compared to other lending companies.
Mogo is highly popular for their app that thousands of Canadians are now using to trade bitcoin. The app, in fact, has recently been awarded the Best Cryptocurrency App by Savvy New Canadians. But Mogo actually also has a number of other excellent financial products, like their personal loans that are perfect to use for moving expenses. 
Within 3 minutes, you can already see for yourself whether the personal loans that Mogo offers are suitable for you. They offer anywhere from $500 to $35,000 in personal loans that you can use for moving or home improvements. Your credit score will not be affected by applying for these loans. On the contrary, MogoMoney actually gives you tools and resources to help you pay your debt back as quickly as possible. 
For personal loans, their rates can be anywhere from 5.9% to 47.71%, depending on a number of factors. They do have several loan options regardless of your credit score. 
Mogo offers borrowers a 100-day trial period after which, if you are not satisfied with your loan experience, you can simply repay the principal and all fees and interest during the 100 days will be refunded to you. 

All loans can be fully paid off at any time without any prepayment penalty fees. 

The Mogo app comes with an abundance of tools and tips and better financial management and how to become debt-free.
Late payments come with a corresponding interest charge.

If you skip payments, you will end up paying a lot more in the long run.
Why should I choose this Personal Loan Company?
Mogo is a very convenient way to avail much needed funds in an instant. Pre-approval is completed within 3 minutes so you will get a better idea today if they can help you with your upcoming moving expenses. They also offer tips and provide tools for getting out of debt faster so it is a win-win situation for everyone.
Money Mart is a financial services company that was established back in 1982. From quite humble beginnings, Money Mart has grown at an impressive pace. Today, the company has more than 2000 Canadians in its payroll and is considered to be one of the biggest consumer financial services providers in North America. For close to four decades now, they have served countless financially underserved individuals and businesses from their more than 500 locations all over Canada. 
Money Mart offers very convenient ways of getting your hands on fast cash for emergency situations such as moving house. This lending company has three different options on how to receive your loan. First is the Interac e-Transfer that will electronically transfer the funds to your account in less than 2 hours. Another option is via direct deposit, wherein your funds will be deposited to your bank account within one to two business days. Finally, they also have the in-store transfer where you can get actual cash during the same day you apply for your loan. 
The kind of loan that most Canadians avail from Money Mart is the Cash Advance, which is typically paid back on the borrower's next payday. For this reason, it is also called a payday loan. It is actually the most convenient way to get extra funds if you find yourself short on cash. The maximum amount that you can borrow on a cash advance is only $1500 and that would still depend on your monthly income. 
Any Canadian with regular income can avail of Money Mart's cash advance, regardless of credit score.

Money Mart is more than just a lender but is actually a full-service financial services company. Aside from loans they also offer cheque cashing, currency exchange, bill payment, Western Union money transfers, and many other financial services.
Cash advances can only be up to $1500 so it might now suffice to cover major moves. 

Cash advances must be paid in no longer than 62 days. 
Why should I choose this Personal Loan Company?
For small moves that are not that expensive, it would be practical to get a cash advance from Money Mart to help with the costs. Application is easy and fast, and there is almost zero chance of being rejected. Repayment is also very easy as it will just be deducted from your next paycheck.
LoanConnect is not a lending company but it is actually Canada's premier personal loan search engine. If the lenders that we recommended above do not fit your needs, you can go to LoanConnect where you can search for the best personal loan to match your financial needs, your budget and your lifestyle. With the extensive network of Canadian lenders that LoanConnect is partnered with, you can be certain that you will find the perfect lender to give you exactly the kind of moving personal loan that you are looking for. 
All you have to do is enter the necessary information about your preferred loan. Basically, this is just the amount that you want to borrow and the purpose for which you will be using the funds. Let's say you need $10,000 for moving. You just have to enter that information and you can browse through LoanConnect's network of lenders to find the best loan offer that matches your needs.
When you find a lender through LoanConnect, it is important to know that their interest rates are fixed and can be anywhere from 10% to 46.96%. The actual number will depend on your personal credit and the terms of the loan.
LoanConnect allows you to shop around from a wide range of options.

All lenders in the LoanConnect database have been verified and are completely legitimate.
The long list of choices can be overwhelming as there are so many lenders to choose from.
What's great about using LoanConnect is that it doesn't matter what your credit score is, or how much you want to borrow for your move. They have dozens of lenders who are perfectly willing to lend money even to individuals with really bad credit scores.
Frequently asked Questions on Loans
What is a moving personal loan?
Personal loans are loans that come with definite amounts, fixed interest rates and predetermined payback amounts per month over a definite period. Moving personal loans are those loans that are specifically used only for moving purposes. 
In Canada, personal loans are probably the least risky and least expensive way of acquiring much-needed funds for moves. They are easy to apply for but these loans can only be used for specific purposes as determined by banks and lending institutions. If you use a personal loan for something other than what is stated in your agreement with the lender, there will be consequences.
Where can I get a personal loan?
There are several banks and lending companies in Canada that issue personal loans to individuals. Each lender has different conditions and offers different kinds of personal loans. In order to find the most suitable loan for your move, you will have to analyse each of your options. 
We understand that moving can already be quite difficult in itself. Having to find the right lender to give you your needed funds will only add more burden to an already stressful situation. So to help jumpstart your search for the right lender, we have found among all lenders in Canada the ones we recommend. Here are the top lending companies that you can choose from, along with a brief description of the financial products they have to offer.
There are so many different companies that offer loans, and so many different loan types to choose from. With all of the stress of moving, you don't want to have to deal with figuring out what loan to take as well. 
Depending on where you are looking for a loan, all you need to do is type in the amount of money that you need to cover the moving expenses, and then what type of loan you are looking for. Loans can be as low as $500 and go up to $50,000, so your move will definitely be covered, no matter how expensive it might get. You will be asked to fill in all of your personal information, including your financial situation so that the Loan provider can ascertain you are able to pay the loan back. 
How much does a personal moving loan cost?
Loans will cost interest. When you browse your options, you will be able to see the range offered by lenders. Interest rates can get as low as 4.6% if you select the right loan. If you have bad credit you can still receive a loan from providers, but it is likely that you will have to pay higher interest rates, which is something to remember. The quicker you pay off the loan the lower the interest will be – this is a great option if you know that you can afford it, but perhaps don't have the immediate cash for a last-minute move.
Why do we recommend getting a loan to finance your move?
Getting a loan is a great way to get the money you need for your move. Sometimes these situations happen fast, and you don't have the time to save up. A loan can be yours in just 24 hours, so you don't have to wait at all.
If you do choose to get a personal loan to pay for your moving services, make sure you go through a reputable service. This helps in terms of efficiency and ensuring you get the best deal by offering you only quality loans, but it also prevents you from being taken advantage of by unsavoury lenders. They also help to offer you loans that are tailored exactly to your needs and circumstances, meaning that bad credit is not necessarily a problem.
Share this article on social media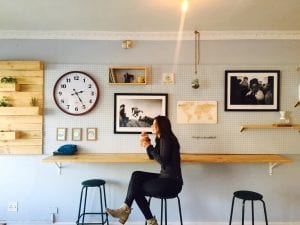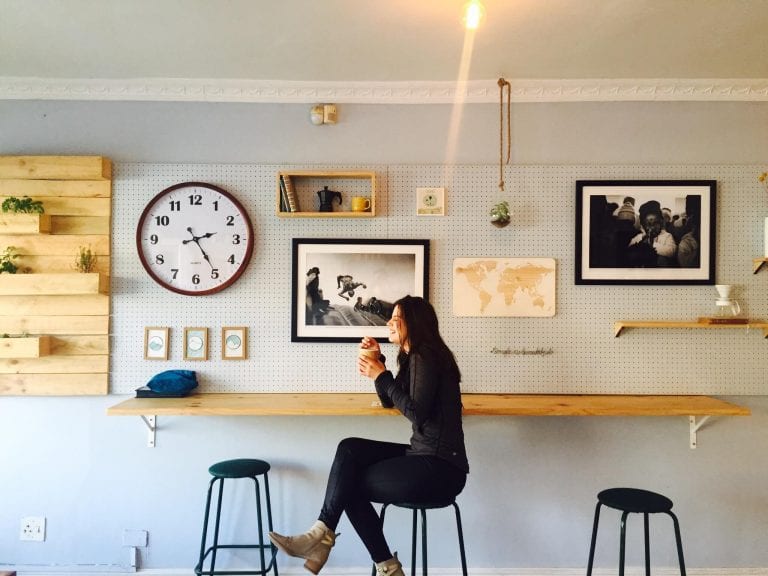 Moving tips
Moving to a new home can often be tiring and expensive. That's why you want to be prepared in the best possible way, thus ensuring a smooth sailing moving out process.
Read more »
Check out MovingWaldo's free moving platform and find everything your need for your move. No sign up required!