Best 5 Moving Truck Rental Alternatives to U-Haul in Barrie
There are a few alternatives to U-Haul in Barrie depending on your requirements. There are some rental companies as well as some full-service movers you can look at when you are wanting to shift your goods from one place to another.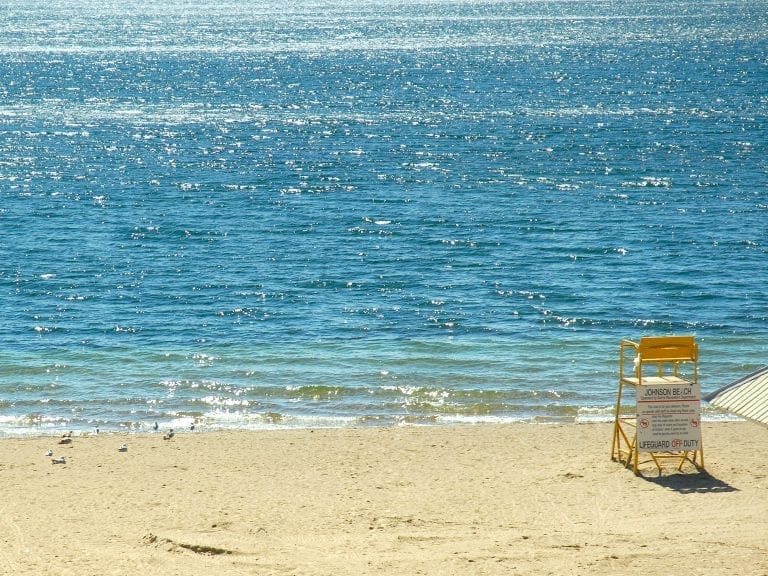 Universal Truck Rental,
Local and one way, Canada coast to coast.
Universal Truck Rental is U-Hauls largest coast to coast competition at this point in time. They are owned by Canadians and offer added benefits such as GPS tracking and 24hr roadside assistance for peace of mind. They offer a variety of packages, depending on your needs.
24' Van Bodies 2 to 3 Bedroom Home or Apartment
16' Van Bodies 1 to 2 Bedroom Home or Apartment
They also offer rental trucks for business and portable storage solutions.
Heated and portable storage is also available.
Large Truck $39.95 per day plus $0.69 per km
Small Truck $29.95 per day plus $0.69 per km
Ratings based on over 2 reviews which vary from wonderful to not so great depending on the reviewer.
Inclusions and Exclusions
Excludes provincial tax and GST. Reservations must be confirmed with a reservation number sent to your email to be valid. Internet bookings are tentative. Loss and damage waiver is an additional $20 per day.
Pros:
Experienced
No hidden fees
Cons:
Minimal variety
Website needs updating
Enterprise Truck Rental,
From pickup trucks to cargo vans, we'll get you moving.
Enterprise has pickup trucks, cube cans and cargo vans available. Lease periods from one day to a monthly rental are available. They have 270 plus locations nationwide. They offer value for money. They have been in business since 1957, offering experience and exceptional customer service.
Pickup Trucks
Flat Decks
Cargo Vans (Normal / Heavy-duty / Extra heavy-duty)
Cube Vans (16')
Prices vary per vehicle and pick up point
Prices vary dependent on age
Google: 4,4/5
Business Canada: 4,1/5
In general, based on close to 50 reviews, all reviewers had a positive experience with this company.
Enterprise have hundreds of locations nationally and internationally. There is one Enterprise Branch in Barrie.
Visit Enterprise truck rental to find more information.
Phone: (705)725-2439
Inclusions and Exclusions
Charges for over 600kms at CAD 0.20 per km.
VLF REC, PST and Sales Tax excluded.
Pros:
Experienced
Variety of vehicles
Cons:
Corporate
No individual service
Hercules Moving Company,
A Different Moving Company.
Hercules Moving Company does not offer straight vehicle rental but rather a comprehensive moving service. They have a step by step process to ensure your move goes smoothly and without any undue stress.
Offering full service moving only.
Price is dependent on the number of goods and distance.
Google: 4,7/5
Website: 4,9/5
Over 220 reviews on Google and their website indicating a very positive experience with this moving company.
Inclusions and Exclusions
Pros:
Cons:
No vehicle rental
No self-service options
Premier Van Lines,
Premier offers a relaxed moving experience.
Premiere Van Lines do not offer a rental service but rather a full service moving experience. Their staff are criminal check cleared for your peace of mind. They can do everything from boxing up your goods to unpacking on the other side. They are affiliated with Atlas Van Lines as well as being members of IAM, CAM, CERC, BAR and Worldwide ERC.
Local & long distance anywhere within Canada
Canada to the USA
International relocations
Office services (office movers, furniture installation)
Short & long term storage
Retail home deliveries
Record file management
Packing & crating
Auto / motor vehicle relocations
Price varies on distance and quantity of goods.
Google: 4.2
Homestars: 7.6/10
Yelp 3.5/5
Reviews are based on a minimum of 11 reviews. All reviews are above average to good.
Calgary, Edmonton, Vancouver, Victoria, Brandon, Winnipeg, Fredericton, Moncton, Halifax, Sydney, Truro, Barrie, Kitchener-Waterloo, Toronto, Montreal, Regina, Saskatoon.
Visit Premiere Van Lines to get more information.
Tel: 705-719-7856
Fax: 705-719-7858
Email: barrie@premierevanlines.com
Inclusions and Exclusions
Quotations are all inclusive so the price that you receive in your quotation is the price you will pay with nothing added on. This is great as it means everything is really clear from the beginning.
Pros:
No hidden costs
Full service moves
Cons:
No self-service
No vehicle hire
Rockbrune Brothers Ltd,
Rockbrune moving everywhere with care, since 1953.
Rockbrune offers long distance and local full service moving solutions. They are part of the United Van Lines group and offer packaging and crating, all the way through to unpacking on the other side. You can choose the package you prefer and can pack yourself or choose for them to do it all for you. They offer shipment protection for your peace of mind. They have branches of United across 200 cities. They offer a service that gives neighborhood information to help you settle into your new home.
Full-service movers: local and long distance
Based on distance and quantity of goods
Over 60 reviews on this company with above average to excellent experiences from the people who have reviewed them.
Inclusions and Exclusions
In order to know what is and is not included in the quotation price, you need to call the company directly. 
Pros:
Full service moving solution
Neighborhood information service
Cons:
No self-service option
No vehicle rentals
Whatever your moving requirements in Barrie, there are a number of options other than U-haul. There are a few rental companies as well as a variety of full service moving companies that can handle your move from start to finish.  Visit their websites for quotes and more information.
One website for all your address change | MovingWaldo.
Do you have any question concerning your address change? MovingWaldo has been the reference in this sector since 2015. In fact, our free online service allows you to communicate your new contact information to a selection of over 600 private companies and governmental institutions in less than 5 minutes!
To learn more about our free change of address service, click here.