Best 5 Moving Truck Rental Alternatives to U-Haul in London, Ontario.
When you are looking to move in the London area, it is difficult to know where to begin when looking for a removal truck. U-Haul is a popular truck rental company but what are the alternatives? Today, we'll present you with 5 U-Haul alternatives in London. We have scoured the net for the best truck rental companies around in order to save you time, and hopefully money too. Let's have a look at our findings: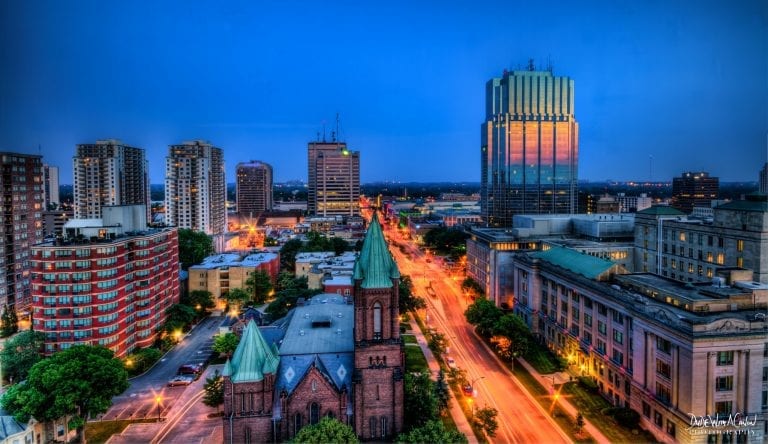 Bennett Moving Truck Rental,
Better Rental Experiences.
Bennett Truck Rentals has more than half a century's experience in the automotive trade, with 15 years in the rental sector, the Bennett family has a large selection of rental vehicles available. Bennett stand by their motto that "Wherever you need to go, you can trust Bennett Fleet to get you there". Their business continues to grow thanks to their family's and corporate clients' support.
Bennett Fleet offers a great range of rental vehicles including moving trucks, passenger vans and specialty vehicles. They offer Hino trucks in 20', 24' 24' flatbed, and 26' length as well as 16' cube vans with and without a lift. They have Ram Pro in XXL, XL, S and Reefer varieties in addition to Ford Transits and Ram Trucks too.
Difficult to find online prices
Unfortunately, it is incredibly difficult to find prices online for Bennett Truck Rentals. But, if you fill in their quotation form, they will get in touch with you to see how they can help you.
Google reviews for Bennett Truck Rentals are really positive, with 44 reviews with an average rating of 4.4/5 stars. I'm sure you'll agree that this is a very pleasing statistic!
Bennett Truck Rentals have two office locations, one in East London, one in West London.
Visit Bennett Truck Rentals to find your nearest location.
Telephone Number: 519-455-8296
Inclusions and Exclusions
Unfortunately, given that we cannot find pricing information online, it's also difficult to provide our readers with a list of inclusions and exclusions too.
Pros:
Positive Google reviews, at 4.4/5 stars
Trucks are new and clean
Cons:
You can get stung for extra fuel, even if you bring it back almost full
Difficult to find pricing information on their website – you need to contact the company for a quotation
Penske Moving Truck Rental,
Reliable Trucks when you need them.
Penske Truck Rentals has over thirty years' experience with removals. They have resources that are easy to use to help their customers select the right truck for their needs. They can help their customers navigate all moving stages, from the packing of belonging right through to returning the rental truck. With Penske, your rental really can be hassle-free and easy.
Penske offer a range of trucks, from high-roof cargo vans, right through to 26 foot trucks, suitable for a 5-7 roomed home. They offer one-way rentals too on all their trucks (with the exception of cargo vans). All of Penske's trucks are fitted with air conditioning, automatic transition, cargo tie rails, anti-lock brakes, dual-faced mirrors, rear roll-up door and power steering. Their trucks are very new too!
For personal rentals, they also offer a guaranteed reservation. For commercial rentals, they are supported by 24-hour roadside assistance too. Penske can also supply moving supplies including tape and boxes.
If you contact Penske directly they will give you a quote that will suit your needs. What is more, CAA members receive a 12% discount!  Penske also charge a nominal environmental fee to cover the costs of disposing of materials that could be harmful to the environment in the running of their business. This charge applies to all local, one-way and commercial rentals.
The company received 4/5 stars for their services according to Yelp.com.
Penske is available in many cities across six Canadian provinces: Alberta, British Columbia, New Brunswick, Nova Scotia, Ontario and Quebec.
Visit Penske to find your nearest location. 
Telephone number: 1-844-847-9517
Inclusions and Exclusions
As mentioned, commercial rentals include 24-hour roadside assistance. Unfortunately, this is not the case with personal rentals. There are no return charges to be paid if you return the truck at the correct time and in the same condition, with the same level of fuel as was present upon receipt of the truck. There are no added mileage fees, which is pleasing. You can also add on added-extras for your security. They offer different types of insurance including Personal Accident Insurance, Limited Damage Waivers, Supplemental Liability Insurance, Liability Coverage, Towing Insurance and Cargo Insurance.
Pros:
A large network of pick-up and drop-off locations
One-way truck hire
No hidden fees upon return of the vehicle
Cons:
You cannot rent a moving trailer
Thrifty Moving Truck Rental,
Great for Savvy Savers.
Thrifty was first known as Thrift Rent-a-Car System Inc. when it started operating in 1958 and has grown steadily over the years. Thrifty now has over 4,000 locations along with Hertz (its parent company) and Dollar Rent-a-Car (a sister company).
Thrifty supply pick-up trucks, cargo vans, and 16-, 20- and 24-foot trucks. One-way rentals
Contact Local Depots for pricing
For truck rentals, customers must contact their local depot for information and quotations on pricing.
Thrifty has 26 on Google reviews.
There are 472 locations across The US and Canada, with locations in Alberta, British Columbia, New Brunswick, Ontario, and Quebec.
Visit Thrifty to find your nearest location.
Telephone Number: 519-432-6000
Inclusions and Exclusions
The base rate quoted does not include taxes, surcharges, fees, mileage (if applicable) and mandatory coverages. It also does not include optional items such as winter tires, navigation systems, child seats and additional drivers.
Pros:
Some of the lowest prices of car rentals, according to review websites
Cons:
Not as many locations as other rentals
Lots of additional charges on the base rate
Universal Truck Rental,
Monthly Specials and Big Discounts.
Universal is a Canadian-owned business and a real coast-to-coast competitor for some of the big names in the truck rental business.
Universal Offer 16- and 24-foot rental trucks with one-way service option too. They also offer emergency roadside services separate to their rental truck business. They also offer rental packages to suit individual customer needs.
Fill in the online quotation form
For local and one-way rentals, give Universal a call or fill in their quotation section on their website. They claim to offer competitive rates for local rentals.
Various review sites give average review scores of around 2/5 stars.
Universal offer a coast-to-coast service, serving all Canadian cities.
Visit Universal to find your nearest location.
Telephone number: 1-866-518-0150
Inclusions and Exclusions
With all one-way rentals, the truck is covered by 24-hour roadside assistance as well as being GPS-tracked for customer safety and comfort. The fuel tank must be full within five liters upon return. If it is not, then the additional fuel costs will be billed to the customer along with a $50 administration fee.
Pros:
24-hour roadside assistance included
GPS-tracking included
Cons:
Website cumbersome, not as professional looking as some
Ryder Moving Truck Rental,
Their tagline "Even Better" says it all.
Ryder have over 800 locations across the North American Continent, so there's always one close to you. They have a fleet of 30,000 vehicles that are recent models so you can be sure to get a decent truck,
Ryder has 8-10 foot trucks, 12-14 foot trucks, 14-16 foot trucks as well as pick-up trucks.
In-town truck rates start from $250 a day.
Ryder has 3.5/5 stars on Google from over 2000 reviews.
Ryder have 3 locations in London alone and are one of the truck rental companies that have the most locations nationally.
Visit Ryder to find your nearest location.
Telephone number: 519-681-0585
Inclusions and Exclusions
Prices are based on calendar days, not a 24-hour period, they don't include fuel or any applicable taxes.
Pros:
Good for longer hires
Good choice for specialty trucks
Cons:
You have to return the truck to your original location
Ryder doesn't rent trucks in 24-hour periods, so if you rent it from 12pm on Monday to 12pm on Tuesday, you get charged for 2 days.
Wrapping it up, you can see five very different truck rental companies based right here in London, Ontario, ranging from the huge multinationals to the smaller local movers. Whatever you opt for, there is a vast array of truck choices out there and you're sure to find one that meets your needs.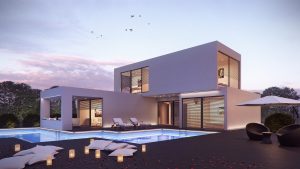 Home Security System
If you are moving into a new home, one of the main things that people worry about is how safe their new residence is going to be. A new home is always an expensive investment, and
Read more »
Check out MovingWaldo's free moving platform and find everything your need for your move. No sign up required!