5 Langley Internet Providers | Alternatives to Shaw
Having a stable internet connection together with phone or TV services is something that any household needs to deal with. Our society uses more and more technology to make sure advancements, and telecommunication is included as well. You will find many options when searching for alternatives to Shaw in Langley. The ones that are presented are Distributel, TekSavvy, Telus, Primus, and VMedia.
It is important that when you choose your telecommunication service provider to know what alternatives you have. By doing so, you will be able to find exactly the one that can assist you with your needs. So let's see what the services that the companies we just mentioned can provide and how are they going to help you are.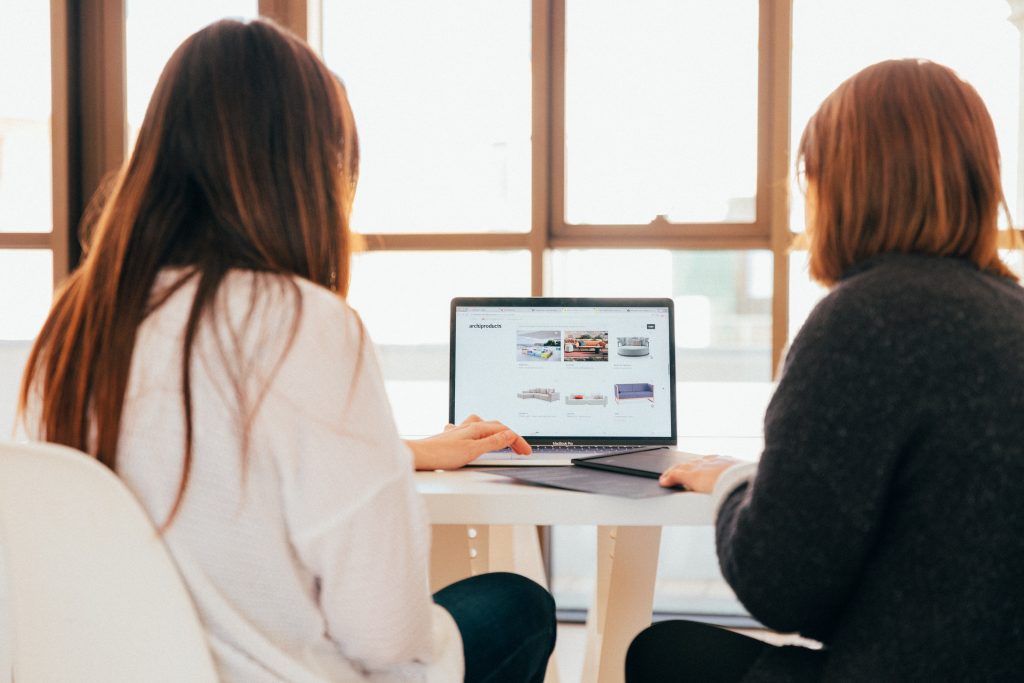 Distributel is a Canadian telecommunication company that has been active since 1988. The company started as just being a long-distance call provider, but today they offer full telecommunications services. Because of partnerships and smart decisions, they have offices across the country and are determined to bring innovative solutions to the market.
What services are offered by Distributel?
Internet : Distributel has some great offers when it comes to their Internet package. As a light user, you might start with their basic one that has a speed of up to 15 Mbps. This is great for sharing, streaming, or playing online games. The faster plans like the 300 Mbps one is great for instant downloads, multiple users, and devices. It's good to know that all of the plans have unlimited monthly usage.
Television : the TV is watched by millions of people and having access to the right channels is important for any of us. Distributel offers different packages and adds on to complete our experience. The starter one has 25 plus channels, including local and premium ones. Any user that likes to have more options or certain channels can scroll down through the packages they offer and create their unique plan.
Home phone : staying in touch with friends and family that might not be so close to home is important. Home Phone plans offered by Distributel can handle any type of user. If you know you have many long distance calls to do, then for sure, the premium home phone plan is the one to choose. You get 1500 long-distance minutes in Canada and the USA together with popular calling features. If you use your phone rarely go for the basic plan, it has an unlimited local calling.
It is possible to check the availability of the service directly on Distributel 's website.
TekSavvy was launched in 1998, and it is based in Chatham. It helps many Canadians with their telecommunications needs by providing Internet, TV, and phone services. Because they made key partnerships, the company had a fast growth starting with 2008. They also have different awards received over the years due to the quality of their experience and commitment to their customers.
What services are offered by TekSavvy?
Internet : with their Internet plans, TekSavvy helps their clients get exactly what they need. Their top plan has a download speed that goes up to 100 Mbps, and this means anybody can download big files or connect multiple devices at the same time. For light use, the basic plans are always an option. You can connect 1-3 devices at once, and the download speed is around 15 Mbps.
Television : what is great about the TV plans from TekSavvy is that it has over 115 HD channels, and this means you can watch your favorite series and shows. You can create your pack by starting with the basic one and adding different themes on it. Entertainment, kids, sports are just some of the theme packages that await to be explored by you. Check them out!
Home phone : all home phone packages include unlimited local calling, and you can stay in touch with family and friends no matter where they are in the world. This is because they have advantageous long-distance rates, including free minutes, depending on which plan you go with. Calling features are also included, and call forwarding, caller id or call rejection are just some of the multitude you get.
It is possible to check the availability of the service directly on TekSavvy 's website.
Telus has some great Internet plans that you can use with no problems. Their starter one has a download speed of 75 Mbps, and this means you can play online games or stream HD movies at any time. If you need fast upload speeds and to be able to have different users connected at the same time, go for the more premium plans. The 300 Mbps one is a great example.
What services are offered by Telus?
Internet : with Telus, you are going to transform your TV experience. The plans that are offered by them also include themes that you can add on top of them. By themes, we mean a certain selection of channels that focus on a topic. So they allow you to create your unique combination of content that you can enjoy at your home.
Home phone : the home phone plans bring different options to choose from. The basic one besides unlimited local calling has also one calling feature included. The more premium one has up to 9 calling features that you can use. If you plan to have long distances calls, Telus created different packages just for this. From Asia, India, and more, you can add a long-distance package to your main plan.
It is possible to check the availability of the service directly on Telus website.
Primus offers a wide range of telecommunication services and has been on this market for more than 20 years. They started as a long-distance call provider, and today, they have become one of the most trusted national communications providers. With their experience, they managed to create interesting offers for their customers, and they have exceptional customer service.
What services are offered by Primus?
Internet : the Internet is one of the most important telecommunication services that each of us needs. Primus offers different plans for it, and all of them have an unlimited band. The top speed that you can get with their plans is 250 Mbps, and this is great for downloading games, watching HD movies online, or just having multiple users at the same time. If you need something not as strong, go for one of the basic plans.
Home phone : it's good to know that the home phone packages from Primus have unlimited local calling no matter the one you go for. For sure, the top one has some advantages, like low long-distance call rates and more calling features. The basic one also has great long-distance rates that you can take advantage of. It's also good to know that you can choose from using the internet connection or the regular telephone line.
Note that Primus only offers Internet and home phone services. It is possible to check the availability of the service directly on Primus' website.
VMedia is Canada's leading independent telecom and broadcasting company, offering unlimited Internet, TV, Home Phone, and Home Security service, and is available coast to coast. They offer the most affordable prices, the best choice and flexibility, and excellent customer support. VMedia is recognized as an innovation leader in the industry, and was the first to launch numerous consumer-friendly service features, including being the first company to offer all unlimited internet plans and no contracts with any of their services. With VMedia, you can even use your own modem.
What services are offered by VMedia?
Internet : VMedia's high speed and reliable internet service is available in a range of plans and speeds to suit every household budget and bandwidth need. All of VMedia's internet plans are unlimited, with no data caps and no extra monthly overage charges, so you can surf, stream, download and more, without ever having to worry about any extra charges. Their customers can choose fast, unlimited home internet, selecting Cable or DSL plans, depending on their network preferences. From low cost FTTN 15 to high speed, competitively-priced Cable 300, VMedia provides the best value for your home internet solution.
Television : VMedia is a pioneer in live TV streaming and IPTV technology, offering over 200 channels in low cost 'build your own' TV packages and "a la carte' options, so you can customize your channel lineup. Watch VMedia TV with their VBox or stream VMedia TV with your preferred streaming device by downloading the VMedia TV app on Amazon Fire, Apple TV, iOS, Android TV and Roku, Watch all the top shows, hit movies, latest news, exciting sports, and more. Check out VMedia's free TV offer here.
Home Phone : The company offers 2 great Home Phone Plans; Unlimited Canada & US or Unlimited World. Both plans come with unlimited calling and a great selection of 15 features such as 3-way calling or call transfer. And you can keep your current phone number. With VMedia's Home Phone app, you can save on your mobile long distance charges and extend your plan and its long distance advantages to your smartphone. Finally, VMedia Home Phone operates with high quality VoIP technology to provide you the best experience.
Home Security : With VMedia Protect, you have access to an advanced, wireless home security system that comes with professional monitoring to ensure your security 24/7, whether you are home or not. With their mobile app, it is easy to monitor your system and manage your alerts. You can also receive notifications in case of any event or emergency. With a team of professionals, VMedia Protect makes sure you and your family are always safe.
Note that the availability of the packages may vary from location to another. You can check the availability of the services directly on VMedia's website.
Available across Canada

Competitive pricing

Easy online sign up

No contracts
VoIP 911 has certain limitations versus traditional 911 *
*VoIP 911 has certain limitations versus traditional 911. For more information on the limitations, we invite you to contact VMedia.
Why choose this Internet Service Provider?
VMedia is available across the country, offering low prices, great value and no contracts. The company therefore ensures that their internet and other services are affordable, and also accessible to everyone. 
VMedia also plays a major role fighting for fair competition and fair pricing so consumers across Canada can enjoy high speed internet services at the low prices they deserve. The company continues to focus on this important consumer advocacy role, with ongoing lobbying efforts with the CRTC and the federal government to encourage a fair and more transparent market for internet and other services.
In conclusion, finding the right telecommunication provider can be done with a proper search. Now you have some alternatives to Shaw in Langley, BC. When you check Distributel, TekSavvy, Telus, Primus and VMedia, make sure to be aware of what is your expectations! This way you'll have no difficulties finding the Internet Provider made for you.
In Canada, the telecommunication industry has two types of provider. There are the direct suppliers, they are the owners of the lines. Among them, there are Rogers, Bell and Shaw, for instance. Then there are the resellers. They use direct provider lines to provide service to their customers. For the internet, the service you get between a direct and indirect provider is similar. That said, direct providers often offer more advanced technologies that mostly translates to speed or TV options. If you opt for a reseller, you will have the visit of an installer of an owner company to connect your service (Rogers, Bell or Shaw), to keep in mind!
It is important to note that although a business is available in a region, some addresses may not be covered unfortunately. Always check with an agent to confirm service availability.
Share this article on social media

Address Change Guides
After graduating, as you are starting your professional life and taking on new challenges in your new career, staying connected with your university and your fellow grads through the Alumni Association has its perks. This article explains why you should update your information with your Alumni department.
Read more »
Check out MovingWaldo's free moving app that will save you up to 10 hours of paperwork. And it's free.