5 Best Internet Providers in Hamilton
People that are moving out of their homes to a new location should always be aware of the things that they need to handle when they move. One of the everyday things that always comes to mind is the Internet connection. Let's be honest, today; you can't avoid having this type of service at your home.
Although Rogers and Bell are most Ontarian's go to brands, there are some alternatives you may want to consider. So if you are searching for the right provider in Hamilton, Ontario, you have quite a few options. The ones that we checked are: Diallog Telecommunications, Cogeco, VMedia, TekSavvy and Source Cable. Knowing what they offer is essential so you can make a right decision for your home. Let's continue and find out what these providers have to offer in terms of services and products.
MovingWaldo's list of the 5 best Internet Providers in Hamilton:

In conclusion, if you are in Hamilton, Ontario, you already know 5 providers that might help you. Communication is essential today, and making sure we take the best services is in our interest. The advantage is that even though there are many options, this means that there are higher chances for us to find what we need. Just start exploring and make your final choice.
In Canada, the telecommunication industry has two types of provider. There are the direct suppliers, they are the owners of the lines. Among them, there are Rogers, Bell and Shaw, for instance. Then there are the resellers. They use direct provider lines to provide service to their customers. For the internet, the service you get between a direct and indirect provider is similar. That said, direct providers often offer more advanced technologies that mostly translates to speed or TV options. If you opt for a reseller, you will have the visit of an installer of an owner company to connect your service (Rogers, Bell or Shaw), to keep in mind!
It is important to note that although a business is available in a region, some addresses may not be covered unfortunately. Always check with an agent to confirm service availability.
Other Internet Providers in Ontario
Share this article on social media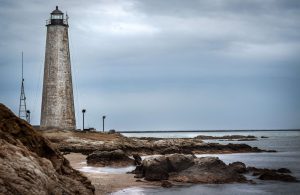 Moving States
How to notify the Connecticut DMV of an address change? If you are moving within, to or even from Connecticut, you will need to update your address with the Department of Motor Vehicles (DMV). DMV is
Read more »
Check out MovingWaldo's free moving app that will save you up to 10 hours of paperwork. And it's free.