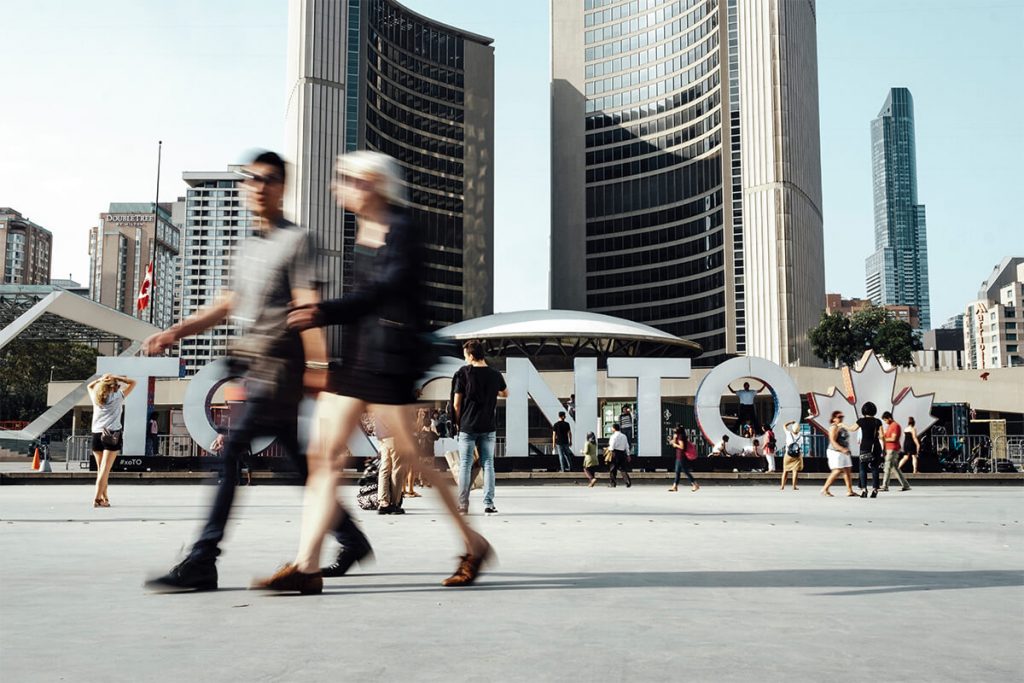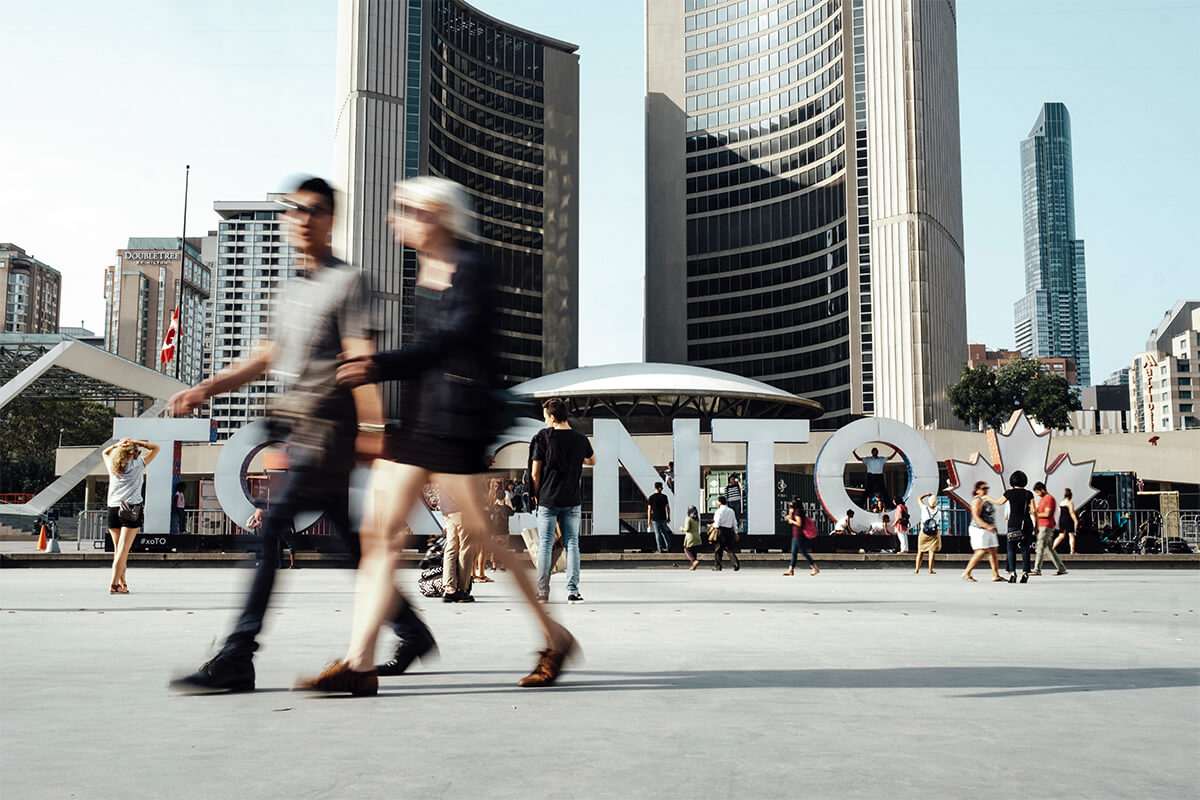 5 Best Toronto Movers - Discover the Best Moving Companies in TO for your condo, apartment or your home.
Few things in life are as stressful as moving – whether it is a residential home, an office or a storage locker, packing everything you own in a logical, safe and organized way is always difficult (and that's if everything goes according to plan). A good moving company in Toronto who offers a fair price, treats your belongings with care and respect and works efficiently is absolutely essential to your move being successful. But, how do you find one? The internet contains a labyrinth of review sites all providing conflicting reports on the quality or lack of quality for the various moving companies, making it very difficult to separate the good from the bad. At MovingWaldo we want to help and guide people through this maze, which is why we collated information about the five best movers in Toronto and the GTA – presenting an easy comparison that allows you to see clearly.
MovingWaldo's list of the best moving companies in Toronto
Let's get moving is an award-winning moving company that covers the Greater Toronto Area and other parts of Ontario and Quebec. They provide a variety of moving services including – residential moves, commercial moves and relocation, junk removal services, professional cleaning services and storage. The company has garnered an excellent reputation during its 10 years in business  – winning the prestigious Yelp moving award in 2016, 2017 and 2018, 2019 and 2020 and was also placed in the top 3 of Toronto's best moving companies in 2018, 2019 and 2020. They received the Consumers Choice award for 2020 as well as the Best of Homestars 2020 award!! They definitely go above and beyond to give the best customer service and outstanding clients moving experience possible with affordable rates.
Pricing – hourly rates start as low as $109 per hour + travel time
Areas Covered –Toronto, Richmond Hill and the Greater Toronto Area, other parts of Ontario and Quebec
Better Business Bureau rating – A+ (Accredited since 2017) What is this?
In business since – 2010
Reviews of Let's get moving
Google reviews: 4.9 stars based on 350+ reviews
HomeStars reviews: 9.9 out of 10 based on 150+ reviews
Facebook: 5 out of 5 based on 50+ reviews
Yellow Pages: 5/5 based on 40+ reviews
Services offered by Let's get moving
Residential Moving Services –Customizable residential moving service, allowing you to choose from options such as packing, unpacking or just basic moving. Their friendly team of experts are always on hand to help you make the choice that is right for moving your apartment, condo and your home.
Office and Commercial Moving Service –Move from your office or commercial building to another one – providing a bespoke service that is tailored to your needs.
Relocation Services – Relocate in the Greater Toronto area, other parts of Ontario and Quebec– offering a variety of services to suit your needs.
Packing Services –Pack your belongings and then move them for you or allow you to move them yourself.
Junk Removal Services – Have the movers take away unwanted furniture to dispose of for your convenience
Storage – Providing temperature controlled storage vaults with 24/7 security with weekly prorated pricing 
Professional Cleaning with Prima Cleaners – Their sister company Prima Cleaners can take care of deep cleaning services needed when moving in and out of your home 
Metropolitan Movers is one of the best-known moving companies in Canada. Active in downtown Toronto and the Greater Toronto Area they offer a variety of services with reasonable rates. Being present on the market since 2010 the company offers stress-free full moving and packing service for all commercial and residential clients. Their sales agents and customer service are available to answer all your moving questions with a click of a button on their main page. Metropolitan Movers are verified and reliable in the moving industry. Their service includes home and business moving, packing service and various storage facilities to accommodate all types of unique moving situations.
Pricing –Available on demand
Areas Covered – Greater Toronto, Ottawa, and everywhere in Canada
Better Business Bureau rating – Not Accredited What is this?
Member of CAM – Yes What is this?
In business since – 2010
Reviews of Metropolitan Movers in Toronto
Google reviews: 4.5 stars based on 75+ reviews
Homestars reviews: 8.2/10 based on 382+ reviews
Services offered by Metropolitan Movers in Toronto
Moving and deliveries

Apartments and condo moving

Disassembly and Assembly

Packing / Unpacking

Delivery of packing materials

Storage of various sizes

Piano/ Pool table moving

Commercial and residential services
Miracle Movers has never sought to win awards in all of its 22 years of delivering a wide range of moving, packing and storage services to its local customers in Toronto, as well as to all of its residential and commercial customers across Canada. With a team of courteous, careful and efficient movers coordinated by knowledgeable and customer-oriented office staff, this moving company has been successful at winning their customers' Trust and outstanding customer service. And proof of that is their numerous and always increasing referrals and return customers!
Honesty, Integrity and Transparency matters most at Miracle Movers! The level of service and company's name will speak for themselves!
Pricing: Hourly rate ranging from $99 to $129 for 2 movers plus a standard Truck Fee
Area Covered: Greater Toronto Area to anywhere in Ontario
BBB Rating: A+ (accredited 2019)
Established: Since 2008
Reviews of Miracle Movers in Toronto
Google: 4.5 stars based on 297 reviews
HomeStars: 9.1 out of 10 based on 641 reviews
Mymovingreviews: 4.7 stars based on 214 reviews
TrustedPros: 4.9 stars based on 100 reviews
Services offered by Miracle Movers in Toronto
Residential moves
Office and Commercial moves
Packing and Unpacking
Office furniture Installation
White-Glove moves
Plastic bins rental
Storage services
Local and long distance moves
Interprovincial relocations
Number 1 Movers isn't just a name, it's a state of mind! This is a young company with an experienced team (up to 15 years in the sector) and very good reviews from satisfied customers. They are doing their best to give you the highest quality moving service at the lowest price. Professionalism and friendliness, two words that describe perfectly No. 1 Movers. Contact them directly, you'll see for your move in Toronto!
Pricing

– 119$/h

Areas Covered

–

Local Moving Locations: The Greater Toronto Area
Long Distance Moving: Ontario
Better Business Bureau rating

– A +

In business since

– 1998
Reviews of Number 1 Movers in Toronto
Google reviews: 4.6 stars based on 124 reviews 
HomeStars reviews: 9.2 out of 10 based on 24+ reviews
Services offered by Number 1 Movers in Toronto
Local moving
Long distance moving
Packing services
Moving boxes
New Era Moving is a Toronto-based moving company offering many services to make sure your move goes smoothly and stress-free. Whether you are looking for packing services or storage services, their team will be able to assist you with all those needs. They even offer personalized moving plans, which means they can create a strategic plan especially for you and your move to make sure everything goes as you want. New Era Moving will make sure to answer all your questions and needs for your move in the Greater Toronto Area.
Pricing

– Available upon request

Areas Covered

– The Greater Toronto Area, Thornhill, Vaughan, Markham, Woodbridge, Richmond Hill, Brampton, Mississauga, Oakville, Pickering and Ajax.

Better Business Bureau rating

 – Not accredited

In business since

 – 2014
In-home estimates

Provides many different services and can adapt to everyone's situation (downsizing, personalized plans, etc.)

Packing supply

Special item handling such as piano
Does not offer cross-border or cross country moving
Reviews of New Era Moving in Toronto
HomeStars reviews:

9.9/10 based on 135+ reviews

Google reviews:

5 stars based on 20+ reviews 

Facebook reviews:

4.7 stars based on 15+ reviews
Services offered by New Era Moving in Toronto
Residential moving

Commercial moving

Secure storage services

Full-service packing

Boxes & packing supplies delivery

Personalized moving plans

Professional piano moving

Custom Crating

White glove service
Prices, availability, ratings and reviews may all vary over time. MovingWaldo does its best to provide accurate data and information, but cannot be held responsible for any information regarding the companies featured in this article.
What's the BBB? BBB stands for Better Business Bureau and is a North-American organisation whose mission is to help buyers and sellers trust each other. Its rating is based on the number of complaints that a company may receive and how the company handles these complaints. We try to always recommend companies that have A- or higher ratings. 
What's CAM?  CAM stands for Canadian Association of Movers. It's Canada's only trade association for movers whose goal is to help its members evolve in the industry, while setting a standard of ethics and practices for moving companies in Toronto, Ontario and everywhere in Canada. While it is a great way to gain credibility, not all moving companies are part of CAM.
Other Moving Companies in Ontario
Visit our shop for moving supplies
Share this article on social media


MovingWaldo is Canada's #1 Free Moving Concierge Service. Since 2016, we help millions of Canadians tackle moving tasks in minutes. We care to take the stress away from moving by offering free tools, tips and tricks and referral of service providers that you can trust. MovingWaldo is everything moving under the same roof!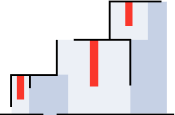 How are moving companies selected?
Our network of movers you can trust is carefully built based on professionalism, years of experience, accreditation, awards and social proofs from customers. We care to help you through the maze of information the web provides about this unique industry. You can trust the movers listed here to guide you and your family safely into moving day!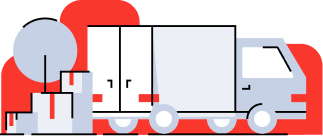 Are you a good moving company?
Frequently Asked Questions about Moving in Toronto
When is the cheapest time to move?
In general, it is cheaper to move in the middle of the week, in the middle of the month, and during the winter.  
Moving prices change a lot throughout the year. Like Uber, the more demand there is, the higher the prices are. The general rules to get a discounted rate are:
It is usually cheaper to move during the week than during the weekend. For instance, some companies will have a different hourly rate on Wednesday than on Saturday. This is likely due to the fact that people avoid taking time off from work to move, hence, there is more demand on weekends.

Moving in the middle of the month is likely to be cheaper than moving on the last or first day of the month. This is due to the fact that most leases are renewed on the first day of the month, hence, there is more demand on this day.

Moving during the winter is usually cheaper. December, January or February are most likely less expensive months. April to September is often more expensive since it coincides with the end and the beginning of the school year.
Note: Are you moving in Quebec? The moving rates over the weekend of Canada Day can go as high as three times the normal rate. How's that possible you say? Most of Quebec's lease agreements end on July 1rst. Quebecers call it Moving Day. 
How many movers will I need? Is hiring two men and a truck sufficient?
Usually, a moving company will provide 2 or 3 movers. The number will depend on the company politics as well as the size of the move.
For instance, if you are moving from a one or two-bedroom apartment without large appliances, two movers will likely do it. On the contrary, if you are moving a house, 3 movers will be a better option.
If the moving company charge by the hour, the total hourly rate will be higher if there are 3 movers. This said, your move could also take less time, and the movers are less likely to accidentally scratch some furniture out of tiredness.
How many hours should I plan for my move?
For a same city move, the minimum will be 3 to 4 hours, but it is likely to be more than this. A two-bedroom apartment can take 4 to 6 hours, and a complete home could go up to 10 hours. Keep in mind that many things can influence the number of hours a move will take:
The number of movers, usually 2 or 3.

The number of boxes and furniture. Boxes are fast to move around, but appliances, sofas and specialty items can take a while. If a piece of furniture does not fit the stairs, for instance, you can count up to an hour to take it out through the balcony.

On what level is your home located? Moving from the tenth floor will take more time.

How long will it take for the movers to drive from their office, to your current home, then to your new home, and finally go back to the office? Most movers charge from door to door.
Try to evaluate how many trips will the movers need to load and unload everything, then estimate the time for each run. Finally, add the travel time and you should have a first approximation.
How much does it cost to hire a Toronto moving company?
Moving services rate are usually around 60$ to 80$ per hour per man. For instance, at $60 per hour, a 6 hours – 2 men move would cost 720$. You would then need to add gas, insurance, and tip.
Here is some sample data. Please make sure to get a proper quote to budget your move, as every move is different!
Two-bedroom townhouse between $870 and $1,015

Two-bedroom apartment with an elevator between $870 and $1,160

Three-bedroom house around $1,600

Four-bedroom home around $2,300.
Read our full article on the cost of moving.
What should I consider when choosing a Toronto moving company?
Selecting a mover is always a tricky thing to do. Since you do not move every year, you usually never had experience with the mover we end up selecting. There are rarely very poor decision, but here are a few things to consider that will help you make an appropriate choice:
Make sure the moving company offers insurance for your belongings.

Look for the

BBB Rating

. A BBB rating is a measure of customer satisfaction. The highest, the better. Note that not all companies use this rating.

Look for the Canadian Association of Movers (CAM) accreditation. Again, not all companies participate, but it can be a good source of credibility.

How long have they been in business? It is often a great thing when a company is in business for 50 years. We are not saying that young companies are not good, but harder to evaluate.

Where are they located? The closest to you and your new home, the cheaper it will be.

Do they hire full-time employees, or work with contractors? Full-time employees will often give you a guarantee that the reviews are relevant to the team.

Look for reviews from friends and family or turn to online reviews. Take the time to read the reviews and understand it.

Make sure you get multiple moving company quote!
There are many mover services in downtown Toronto to help you move into your new property. To get the best customer satisfaction, our algorithm has established this listing of the 5 best moving companies in GTA. Follow MovingWaldo top picks and get the best experience possible. 
If you do not find what you are looking for in this list, you should know that the city of Toronto has other well-rated moving companies to offer. For example, you could investigate movers like Carbo Cabbie, Rent-a-son or TWO MEN AND A TRUCK ® who can also help you move from your condo to your new home and simply give you a hand with an old piano. 
How much should I tip movers in Toronto?
First, let's settle it. Yes, you should tip movers, especially if they did a great job and were respectful of you and your furniture. Moving is not an easy job!
For an average or small size move of 3 to 4 hours, a reasonable tip would be

$25 per mover

.

For a larger move, or if it is a very hot day for instance, do not hesitate to go up to $

50 per mover

.

In addition to tips, movers are likely to appreciate non-alcoholic beverages, such as water or Gatorade, or small snacks during the course of the move.

It is usually recommended to tip at the end when paying the final bill.

Final note: Reviews. The moving industry is not easy, and online reviews are very important for these companies and also for other families that will be seeking their services later on. Share your experience!
For more information, ready our full post here on how much to tip movers.
Should I hire professional movers or rent a moving truck?
There are a number of things to consider before deciding to hire professional movers or moving by yourself, but the quick answer is: hiring movers is definitely a simpler choice, but will often be more expensive. Here are the things to consider:
What are you moving? Do you only have a few boxes to move, or are you moving a full-size home with a piano and pool table? Try imagining yourself moving the largest piece of furniture, could you do it?

To the first point, how is your physical health? Moving is hard on the body, and you surely do not want to break your back over the cost of moving. Hire movers if you think the effort could be too much.

Are you on a tight schedule, are can you move furniture over a week or a month? The more time you have, the easier it is to do it yourself.

Do you have specialty items, such as a pool table, a spa or a piano? These are expensive and need technical skills to be moved without properly. Make sure to get professional movers.
What are 5 tips for a perfect move in Toronto?
Plan your move. The more planning, the better.

Take measurement at your current and new address. Make sure everything fits.

Create a Google Drive with all reservations, quotes, lists, insurance, and documents related to your move.

Label your boxes!

Always double confirm every reservation.
For MovingWaldo's ultimate printable moving checklist, click here!

Movers
Best Moving Companies Pickering – Find the perfect moving company near me. Looking for the best moving companies in Pickering? Here's how we help. We've built a list of curated movers that you can trust, based
Read more »
Check out MovingWaldo's free moving platform and find everything your need for your move. No sign up required!