5 Canadian Technologies You Should Never Move Without
Are you thinking on the lines of relocation or moving to a new place? Relocation is a wonderful idea because the person who moves gets a new home, new neighbours, new lifestyle to experiment with a new perspective. However, most often the actual part of moving can be hectic and tends to cause a lot of hassle. 
One of the keyways to make relocation easier is to plan the procedure in an organized manner well before time to save all the energy being put in just on the actual day of moving. Other than these time management tips, making use of some technologies can also make the process of moving way lot easier than how it actually is. This article will discuss 5 Canadian technologies that will stand by your side in each and every step of moving to make the experience worthwhile for you.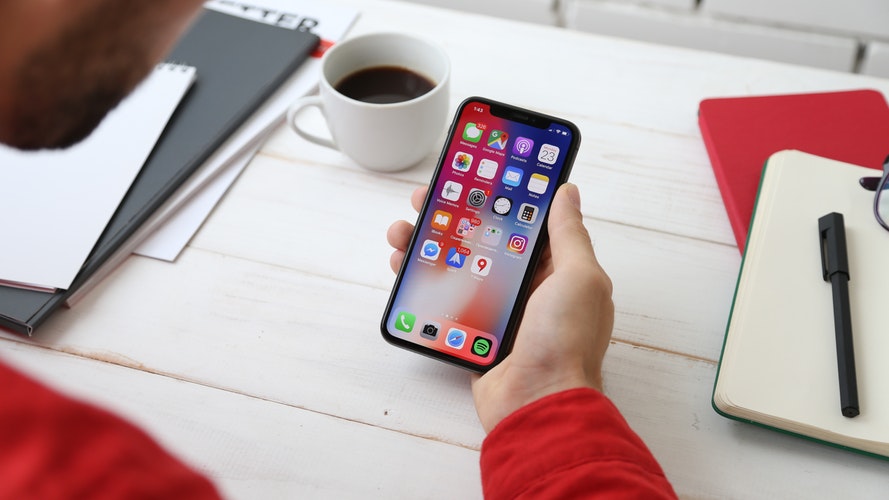 Moving is expensive and some of us might not have enough savings yet to cover for the whole process. So how can you financially plan a move?
This is where Mylo comes in! It is a Canadian application that helps one round up their daily purchases, invest the balance and reach their financial goals without even realizing it. If you are thinking about moving, you should start saving money now through micro-investment. Mylo can help you save the amount you need to move without using your credit card!
Sonnet Insurance is not your typical home and auto insurance company. It's a platform that has changed the game of Canadian insurance by bringing it all online. It is not a surprise, moving has an impact on your insurance. Therefore, one must update their insurance coverage to reflect their new housing and living situation. This process usually requires ample time and most people aren't excited about the idea of shopping for insurance.
Sonnet aims at making buying insurance faster and more efficient. The quoting process is very user-friendly, and takes about five minutes. If you are happy with it, you can buy it 100% online. Gone are the days of waiting on the phone, listening to automated messages to update your insurance after you move. You have better things to do!
When you are ready to get a quote to protect your new home, you should look into Sonnet's home insurance.
Managing physical things can become overwhelming when moving. What do I keep? What do I give away? What do I store? This is where Sortly comes in! It is a platform to keep a track of all your stuff in the simplest of ways by building your digital inventory.
So, why is Sortly a great technology to use while moving? Because it allows you to keep track of everything you are moving to your new home. Plus, providing insurance company with your complete inventory helps in obtaining an adequate insurance coverage. In addition, the technology would make it easier in case of a claim, if something happens!
We might be biased, but MovingWaldo really is Canada's #1 moving app! The process of moving is mostly synonymous of stress, waste of time, money and never ending administrative tasks. MovingWaldo's free tools help you tackle your move in minutes!
By filling in one simplified form, you access your personalized moving dashboard. From there, you shall rent a moving truck, update your address, connect internet, move utilities or secure a home insurance, just to name a few. So, save time, money and headaches by getting moving tasks out of the way, in one place.

Some of us must store our possessions temporarily or permanently when moving into a different housing situation (type, size, etc.). The process of finding a place to store your belongings can be expensive, tiring and time consuming. Most likely, the storage space will be far from home.
Sharebee is different from the other storage suppliers as it is based on the concept of per-to-per transaction like Uber or Airbnb. With Sharebee, you can rent space near your new home at a neighbour's extra garage space, basement or parking space. The concept offers benefits to the community at large. Plus, Sharebee include an insurance to protect your possessions.
The best part: the company claims to be 60% less expensive than traditional storage!
It is true that moving and relocation can be quite overwhelming; it is a process that takes a great deal of time, energy and effort. However, it is also true that moving can be made a lot easier with the availability of technologies that can assist in the whole process. The five Canadian technologies we have analyzed above promises to deliver the best of its function to you making your experience of shifting smooth and convenient.
You no longer need to worry about the hassles of moving as each of these platforms has your back and will not let you down. Make use of all of these platforms on your next move to enjoy the benefits and to make moving a little easier!
Share this article on social media

Long distance moving
Moving internationally is one of the most stressful things you can ever do. Especially when you are moving out of Canada, into the United States or further across the world. Whether you are moving alone or have a
Read more »
Check out MovingWaldo's free moving app that will save you up to 10 hours of paperwork. And it's free.